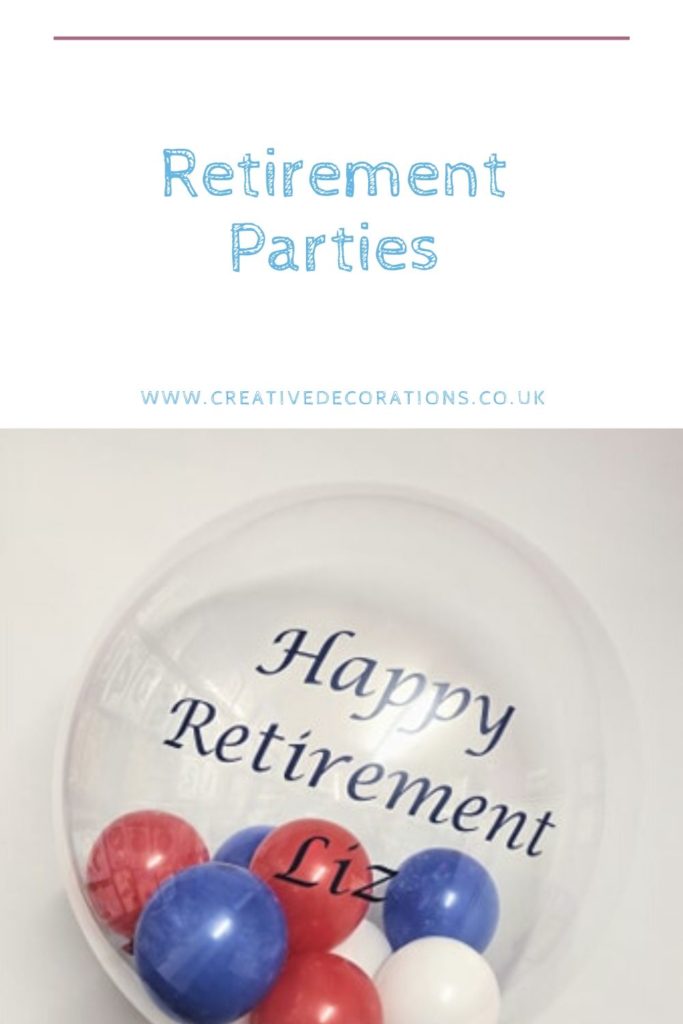 Retirement – Another one of life's milestones.
Did you know that around 10,000 people reach retirement age every single day!!
That's a lot of parties.
Having a retirement party is a great way to celebrate leaving work life and enjoying the next part of your life.
Whether you plan on doing lots of travelling or just relaxing. It is a time to celebrate.
Here a few things to think about when planning a retirement party for yourself or for a colleague.
Where are you going to hold the party?
Are you going to have a theme?
What about music you will need a DJ – Think about favourite music
Do not forget to invite family & friends not just work colleagues.
And what about old colleagues, who have already left.
Are you going to do presentations? Are they going to be serious or funny.
Do not forget the food.
or the cake.
Photo booths are a big hit for any age and very on trend right now.
You will need decorations – do not forget the balloons!!
Old photos – maybe Include achievements
Are you going to do Speeches – who is going to do them?
What if you are not going to do a full evening party. That ok, most of these options can be done for a fun last day at work.
Whichever option you decide on, remember it is all about an enjoyable occasion. Creating new memories and remembering the old memories.
Until next time,