8 Reason To Visit Wedding Fairs
Wedding fairs range from the large national events attended by t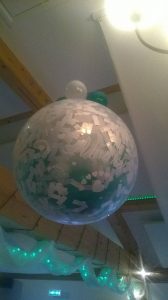 housands, to small and intimate afternoons at local venues. Whether they are big or small, they are all worth a visit. As the bride, you can expect to be treated like a celeb from the moment you get there, and everyone will want to talk to YOU! It's also a fab day out with your friends and family.
Here are 8 reasons to attend wedding fairs;
Amazing Suppliers!
Wedding fairs are full of suppliers with everything you need plus more for your big day!
It's also a great way of seeing products and meeting people in real life, so you know exactly what you are getting. There is simply no other place to meet so many suppliers face-to-face, and many brides will book a supplier not just because their work looks amazing, but because they make a really good impression
Catwalk
Most wedding fairs have an amazing catwalk showcasing all the best dresses and designs for brides, grooms, bridesmaids and even mothers of the bride!
Bubbles!
A huge added bonus! There is usually a bar providing yummy prosecco or champagne for you to have a glass or three while you take a well-deserved rest from all that wedding browsing!
Tasty Cake
There will be lots of wedding cake suppliers at each wedding fair offering samples of their finest cake! Chocolate, strawberry and champagne are just some of the flavours you would expect to sample! There will be a few unique ones in there too if you fancy something a little more unusual. You will fall in love with flavours you didn't even know existed and your cake will be unforgettable.
SALE!
Lots of wedding fairs will offer you a discounted rate for anything bought or booked on the day. You could save hundreds on your dress if you are feeling brave enough to buy one on the day. For a supplier, attending a wedding fair has to be worthwhile so many will prepare a special offer for the show too!
Inspiration
This is a great advantage of major fairs – there are so many suppliers, you're bound to see a huge selection of all kinds of things, from stationery to honeymoons to hen do packages. You'll see things you never even thought of before! Make sure you take lots of pictures of everything you like so you can look back at them when you get home.
Check Out Trends
Suppliers usually bring a selection of items to please everyone – both the traditional brides and the trendy ones. With so many displays in one place, it'll be easy to see what's hot and interesting right now and for next year. A great idea is to chat with the suppliers about what other brides are asking for – you'll get tons of great suggestions you may not have thought about yourself.
Ask!
Whether you attend a big or a small event, it's a good idea to talk to as many suppliers as you can. If you see something you like, go for it – ASK! Ask about them, ask about their experience, their best-selling products or services, suggestions, anything at all.
Creative Decorations will be attending the following wedding fairs this year.
Pop by and say hello for all of your Wedding Day Balloon and Sweetie Cart needs!
Looking for something different? The Engage Wedding Planning Party is where you need to go – Thursday 8th November
https://www.engageweddings.co.uk/party
The Harpenden Wedding Fair -Sunday 18th November 2018
http://www.wedding-exhibitions-uk.co.uk/venueDetails.asp?venueID=45
Until Next time,
Helen