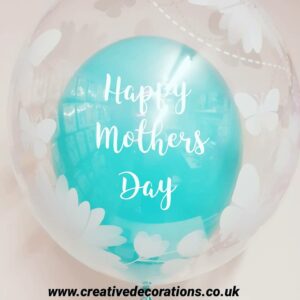 Mothering Sunday – Time to Think Outside of the (Chocolate) Box!
Mother's Day is quickly approaching, and for a lot of us, it's hard to think of something that really says "thank you" to our mothers. Below, we have created a short summary on everything you need to know about Mother's Day to give you a helping hand.
When is Mother's Day?
Mothering Sunday is a day to honour and spoil your mother, step-mother, grandmother or carer and show them how much they are appreciated.
This year Mother's Day in the UK is on Sunday 11th March. It's held every second Sunday in March each year in the UK. It is not held on the same day all over the world, just to confuse things!
What's the History behind Mother's Day in the UK?
Mothering Sunday is believed to have evolved from the 16th century practice of visiting one's mother church each year. Every Sunday, churchgoers used to worship their nearest parish, known as a daughter church. It was considered important for people to return to their home or 'mother' church once a year, so each year in the middle of Lent, everyone would visit their 'mother' church – the main church or cathedral of the area.
This also became a time for families to reunite. It is believed that the tradition of children picking flowers along the way to take home led to the tradition of giving presents to mums.
This has now evolved into a whole day of appreciation for mothers all around the UK.
Traditional Mother's Day Gifts
Before we get on to our alternatives, what are the traditional Mother's Day gifts?
1. Flowers. By far the most popular gift. Usually spring flowers such as Daffodils, Tulips and Crocuses.
2. Perfume. A bottle of Ma's fav fragrance is always a hit.
3. Chocolates. Always a staple; just a standard box of your mum's fav choccies!
4. Lunch. Taking your mum out for some food is one of the most common things to do on Mother's Day, with restaurants packed to the rafters and booked up months in advance!
Think Outside the (Chocolate) Box
If, like us, you think flowers are boring and have become the "vanilla" gift for Mother's Day, then check out our alternative Mother's Day gift suggestions:
1. Sweet Tree. Unlike flowers that last a week (if you're lucky!), why not buy a sweet tree! "What's a sweet tree?" I hear you ask. Well, it's a collection of goodies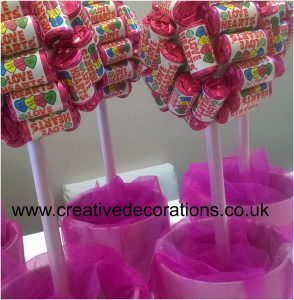 in the shape of a tree, designed to satisfy every mother's sweet tooth (and we ALL have one!) and… it will last!
2. Balloon Bouquets. We're not talking normal, run of the mill balloons. We're talking big, colourful, personalised balloons! We offer a mixture of foil and latex.
3. Sweet Cones! Small ones, big ones, different coloured ones, personalised tags… the choice is yours! We even have vegetarian ones.
If you want to show those awesome ladies in your life that you really care, why not opt for one of our alternative gifts. They won't disappoint and I'm sure any one receiving them will be thankful that you thought of something different.
Do you know someone who would be interested in our choice of Mother's Day goodies? Please feel free to share our article and let others enjoy. We would love to hear what you'll be buying for Mother's Day, so let us know on Facebook or Twitter! For more information on our products & services, please call us on 01582 513745.
Until next time,
Helen