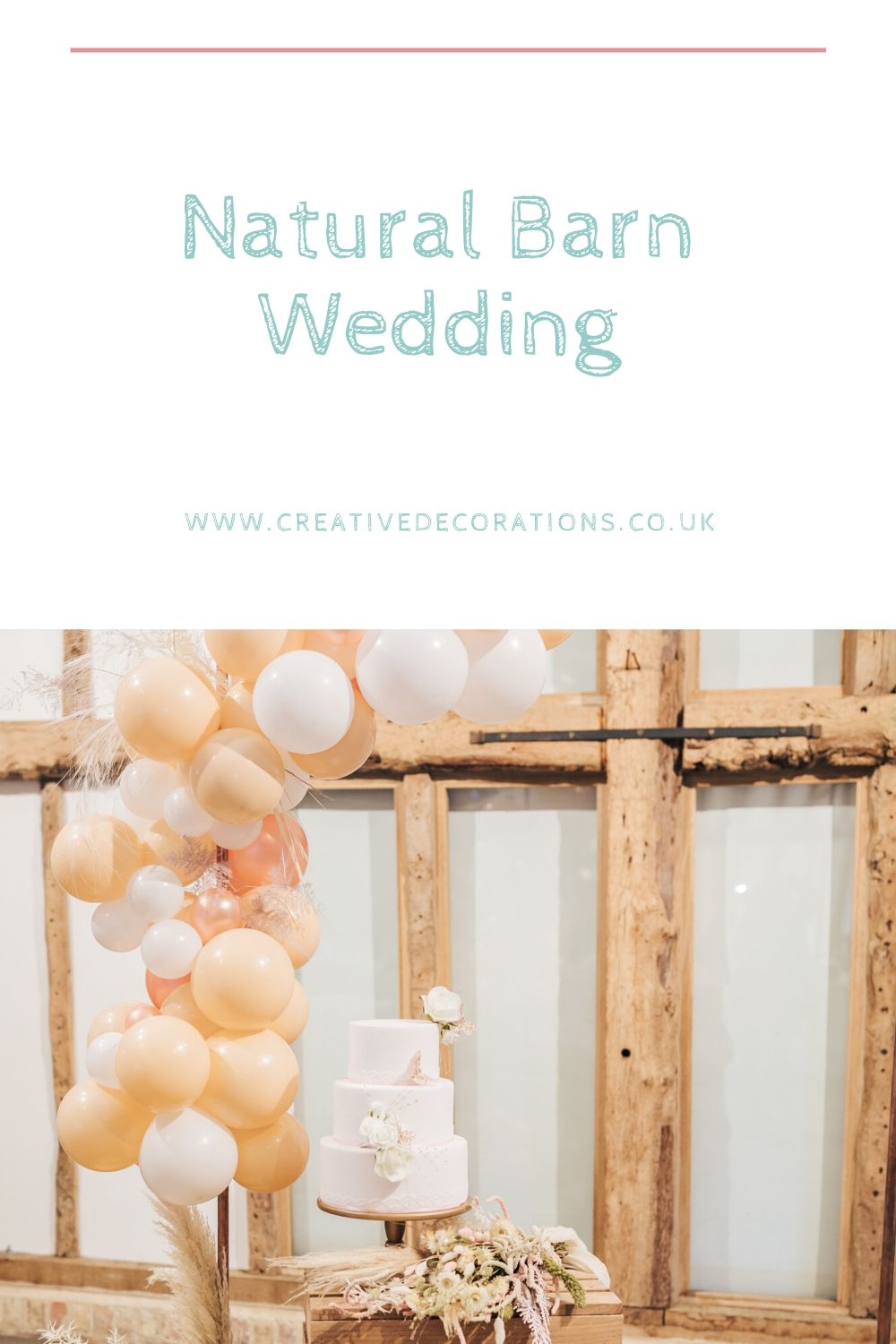 Natural Barn Wedding
At the end of 2019 I was asked to take part in a natural barn wedding shoot at South Farm.
I had never been to this venue before, but had heard lots about it and was very excited as they have PIGS!!!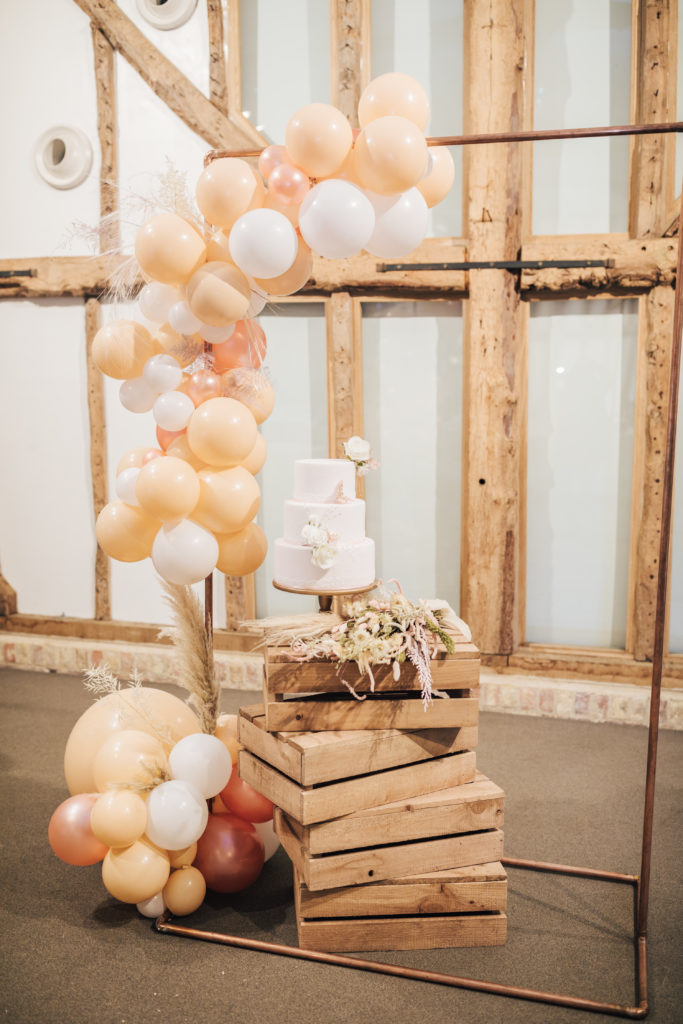 The shoot was for a natural themed barn wedding, I provided balloons in nude/blush. I was to place them around Sam's copper frame to form an arch style display.
The thing with nude/blush balloons, is that they look nice, but they are VERY plain.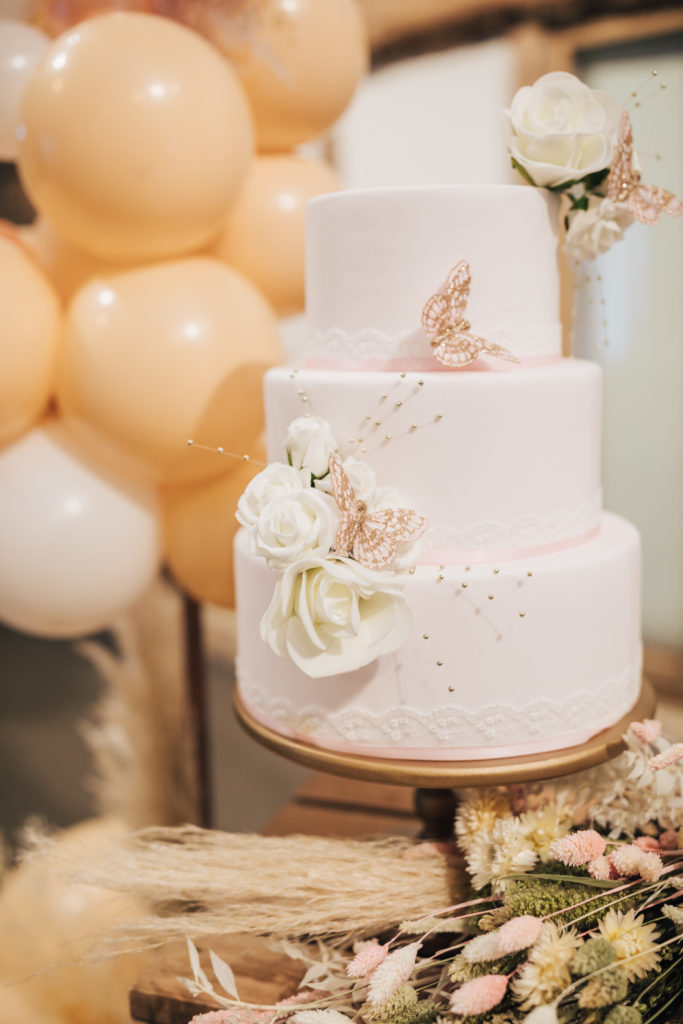 So to add some depth, I added a few rose gold balloons, they matched perfectly with the butterflies on Mel's cake.
Using a mixture of different sized balloons, I decorated half of the framework.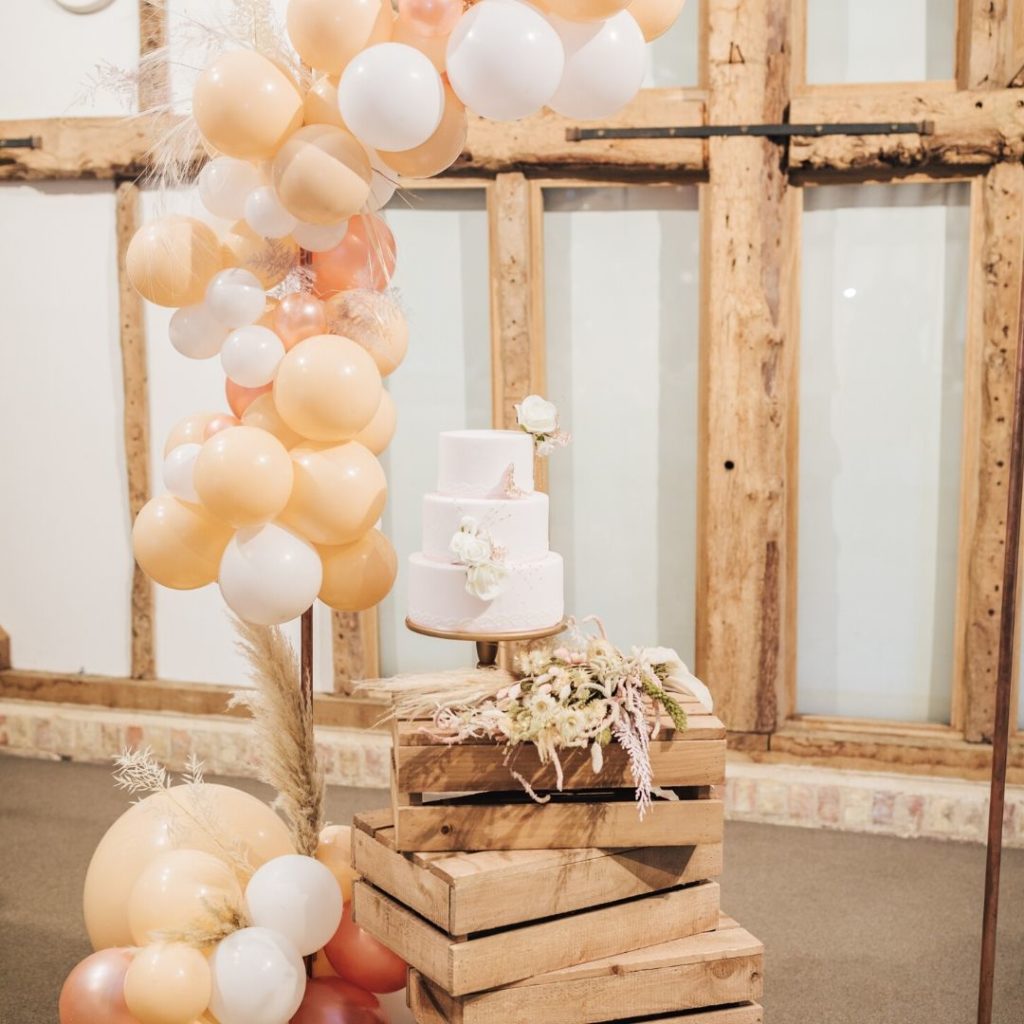 So you could still see the wooden beams from the barn. I then left gaps for the copper pipe to show through.
Alina then added some of her flowers. They matched what she had used around the venue and in the brides bouquet.
Using wooden crates instead a table, helped the cake area fit right in with the natural barn theme.
The images below, show the balloon arch being used as a backdrop for photos. You could even use it as part of ceremony.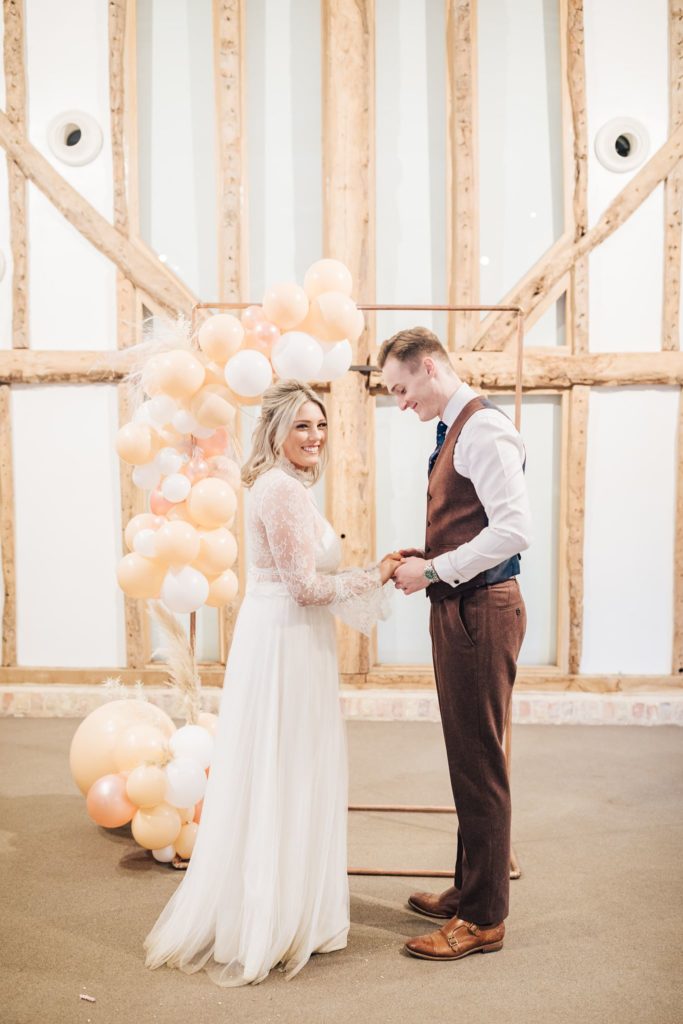 After the indoor shots, I took the balloons and wrapped them around Jo's wooden Love Letters.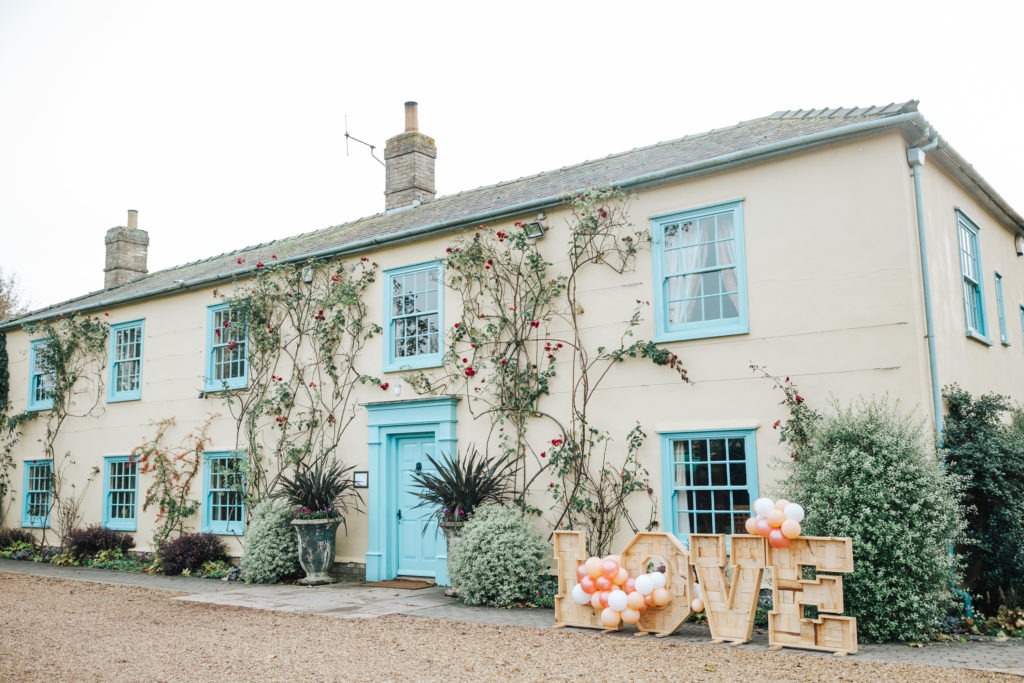 I think you will agree, if you are having a natural barn wedding, you can have balloon décor too and if will fit perfectly into your theme.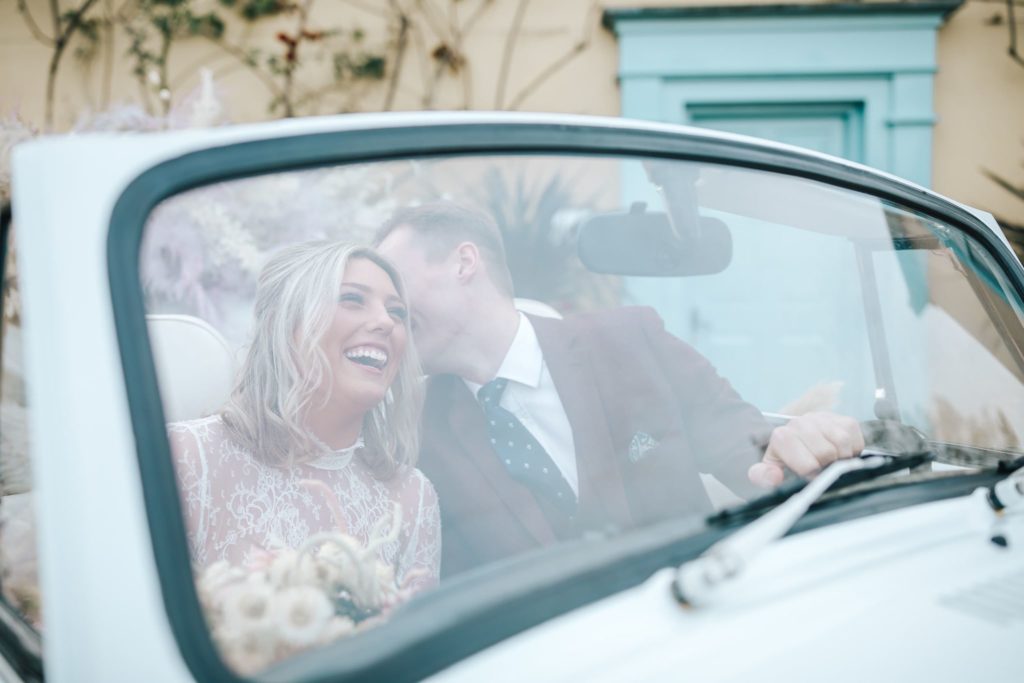 Instagram links to all the suppliers –
Venue – South Farm
Photographer – Nikki's Moments
Planner & Stylist – Miss Carlysle and Co https://www.instagram.com/misscarlysleandco_events/
Florist – Saras event flowers
Balloons – Creative Decorations
Cake – Mels Cakes and Bakes
Props – Wren prop hire, Stardust Events, Samsa Mays
Car – V-Dub Rides
Dress – Lisa Lyons Bridal
Hair & Make up – Sasha Wren Make up & hair
Stationery – Tiggity Boo
Need more wedding inspiration? Take a look at my wedding page to see what other themes wedding balloons can fit into.
Until Next time,