Four ideas for your Elf this year (2020)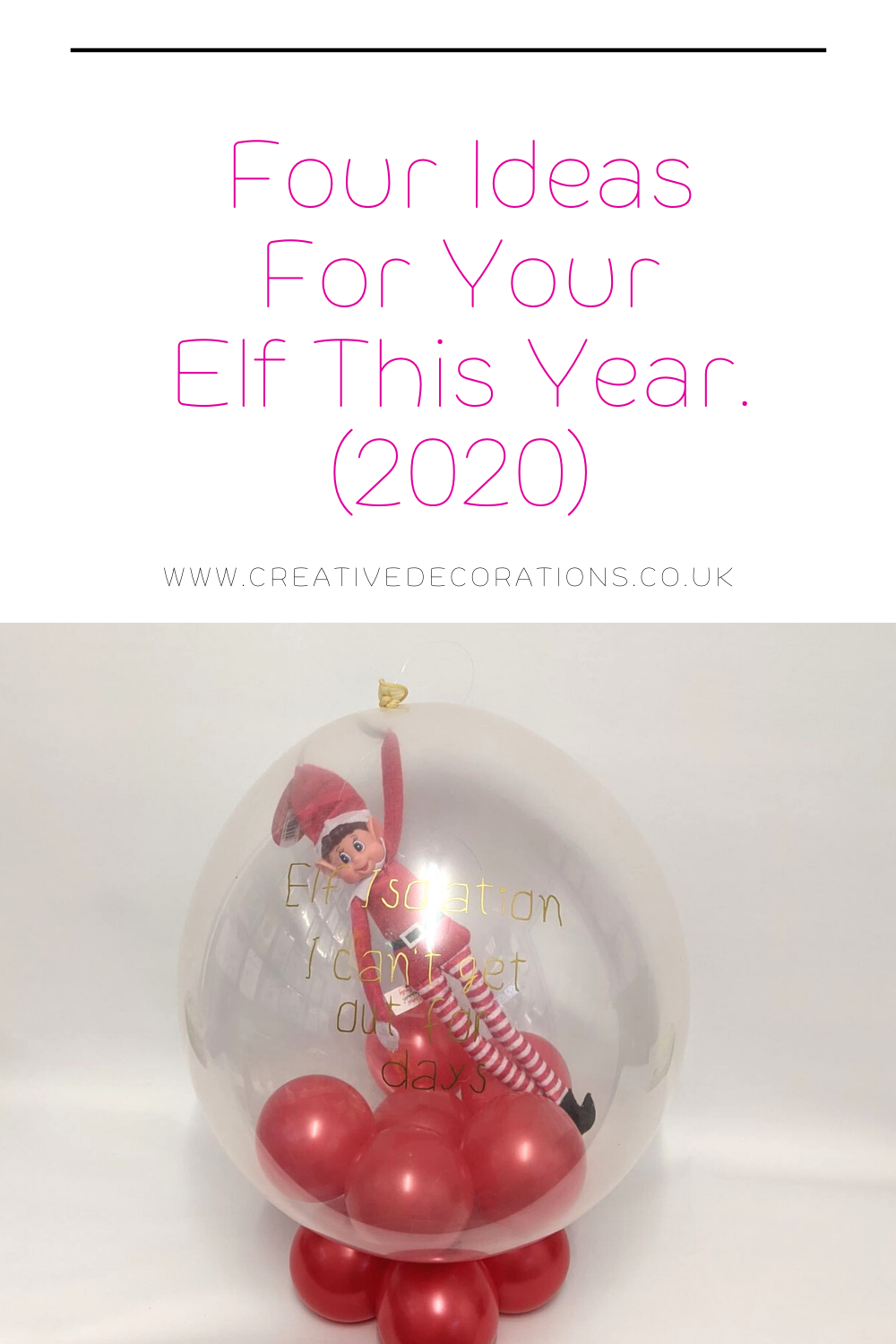 Do you need some new ideas of what to do with your Elf this year?
Here are four ideas that I can help you with.
Balloon Arrival
Get you Elf to arrive On the 1st of December in a balloon. Your child then has to pop the balloon, to get him out. I have been supplying these for the last few years.
Balloons can be personalised with your Childs name and then can say I'm Back if he has been on previous years or I'm here to help you get ready for Christmas, if you have never done it before.
Elf Isolation –
Keep your elf in isolation for 14 days, yes that means you have 2 weeks of not having to think of anything!! – bonus!!
You can put him in a jar with lettering on the outside. If you would like to buy the lettering you can do that here.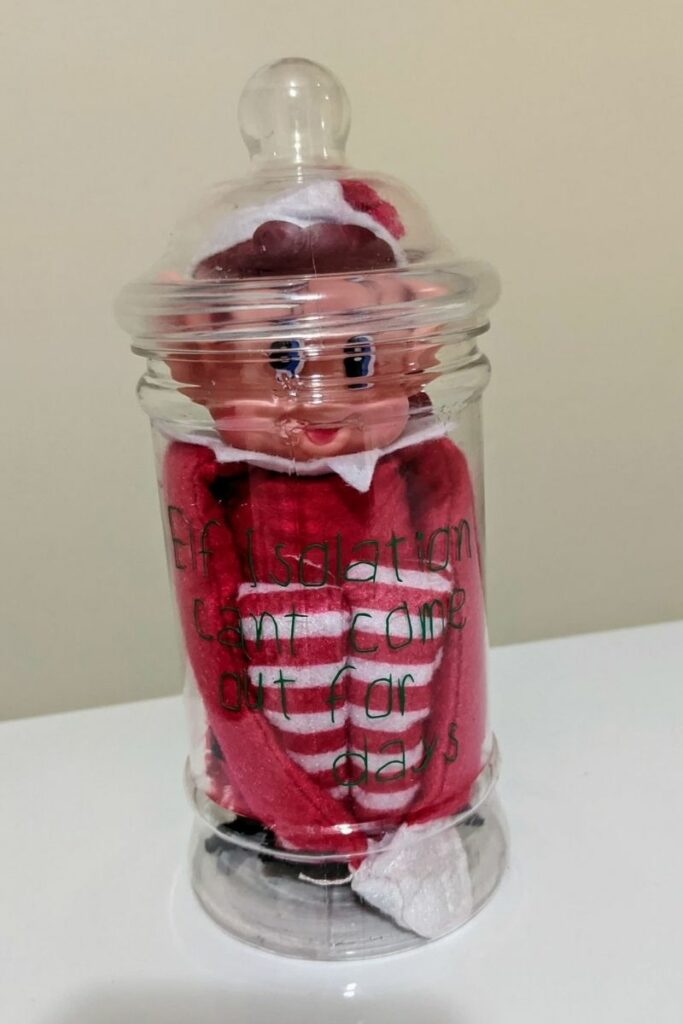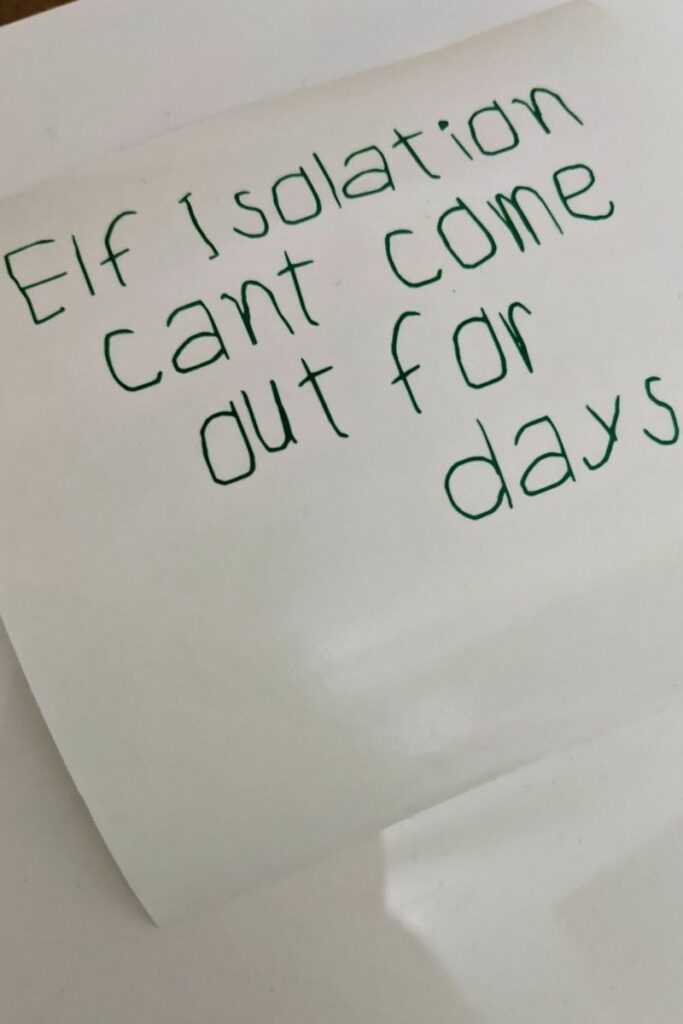 Or he can come in one of my balloons and stay in there for two weeks.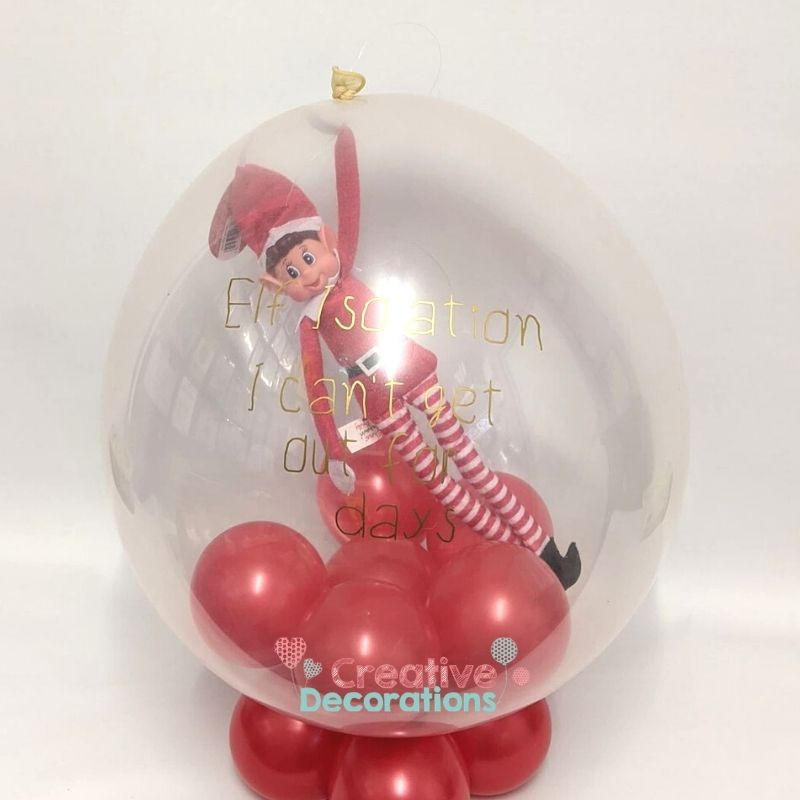 I will also include stickers for your child to add the numbers onto, so they can countdown to the day they can pop the balloon.
You can book in these elf balloons – if you are in local area of Houghton Regis, Dunstable, Luton or Toddington. Or if you would like a collection slot.
If you are a bit further out but still in Bedfordshire and would like delivery, you can can Email me – info@creativedecorations.co.uk
Leaving Cookies
When your elf leaves on Christmas Eve, Why not get him to leave a box of cookies behind for everyone, including Santa.
These are available to order and will be delivered to you in time for Christmas Eve.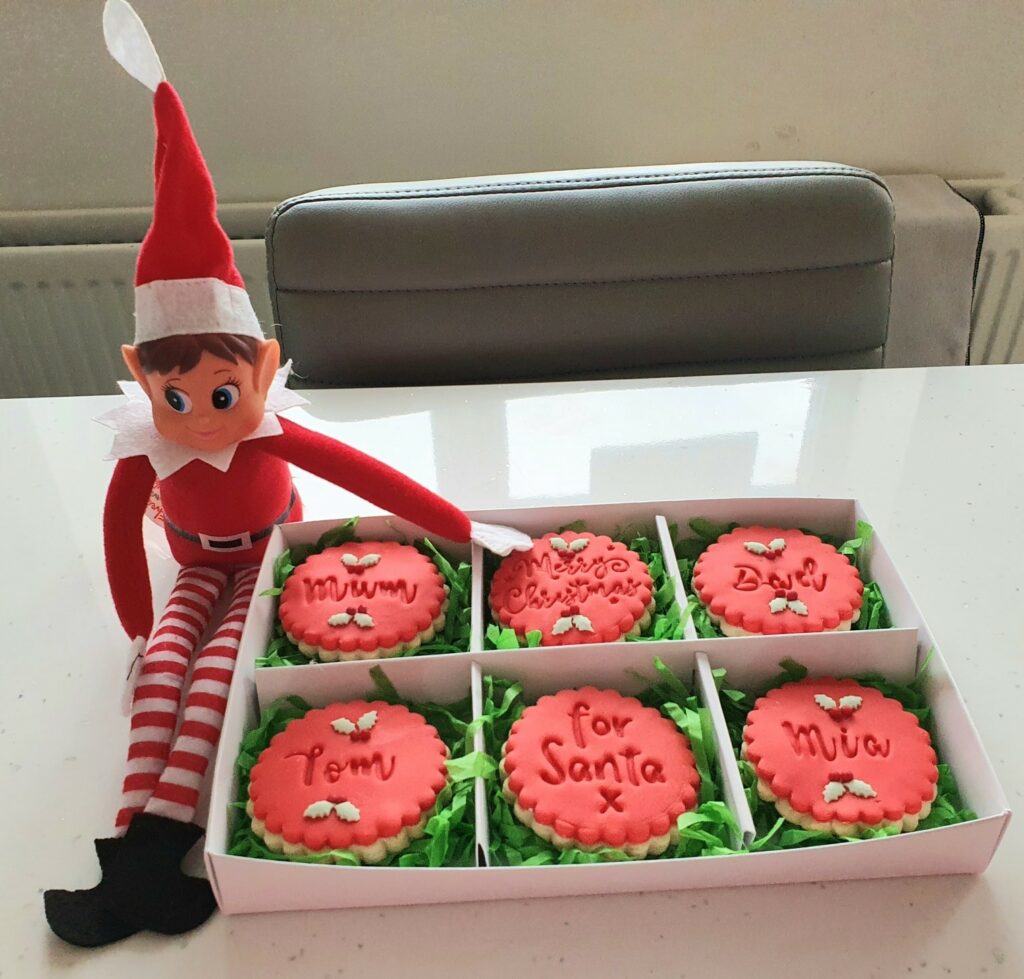 Baking Day
The perfect way to spend a Sunday – baking cakes.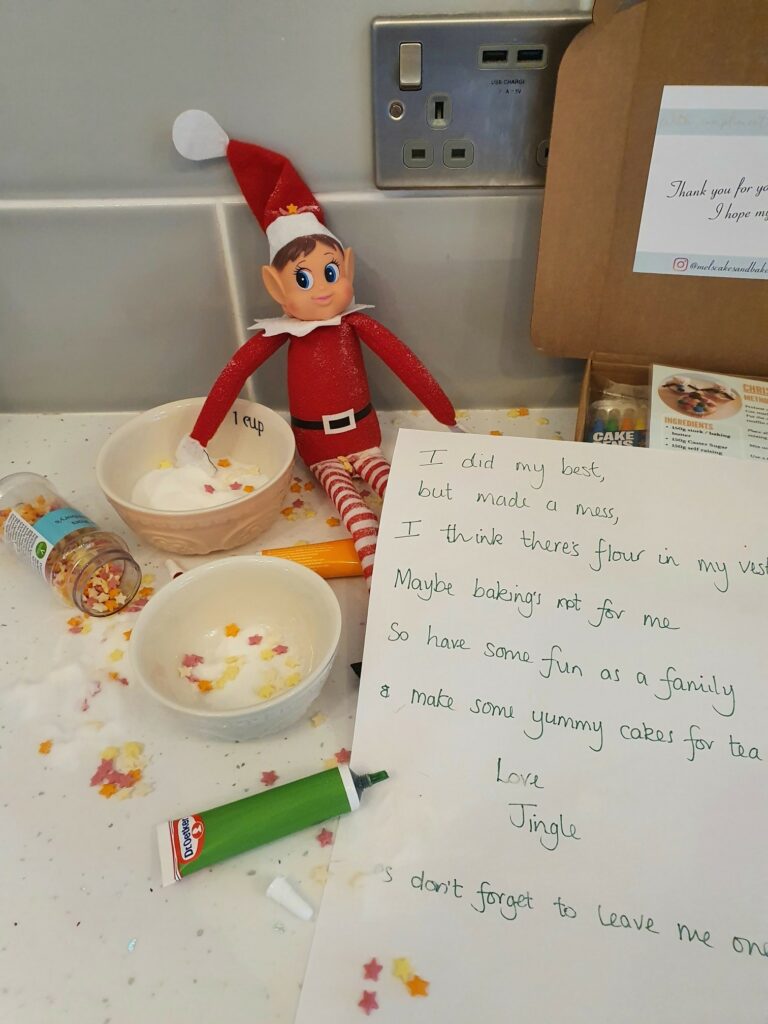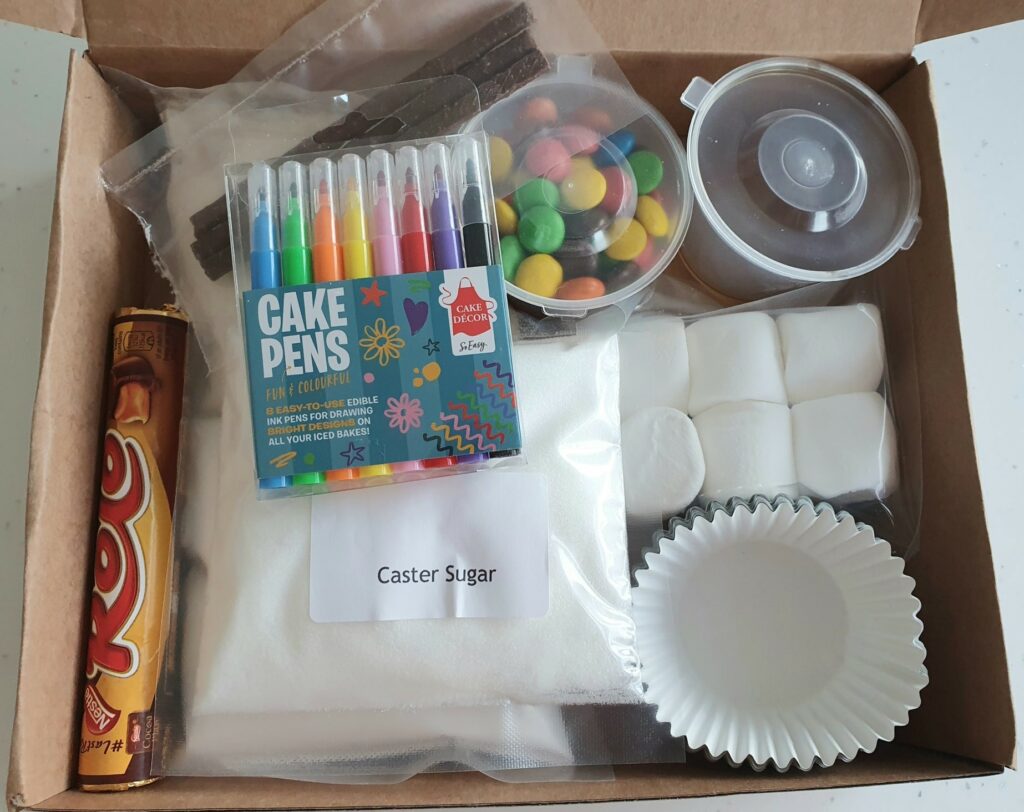 The top image is your inspiration for the mornings set up and the bottom image is your box full of ingredients for your baking day. You can order your baking boxes from here and they will be posted out to you in December.
I hope this helps you with some different ideas for you Elf this year. and if you need even more inspiration, You can check out my Pinterest board.
Until next time..