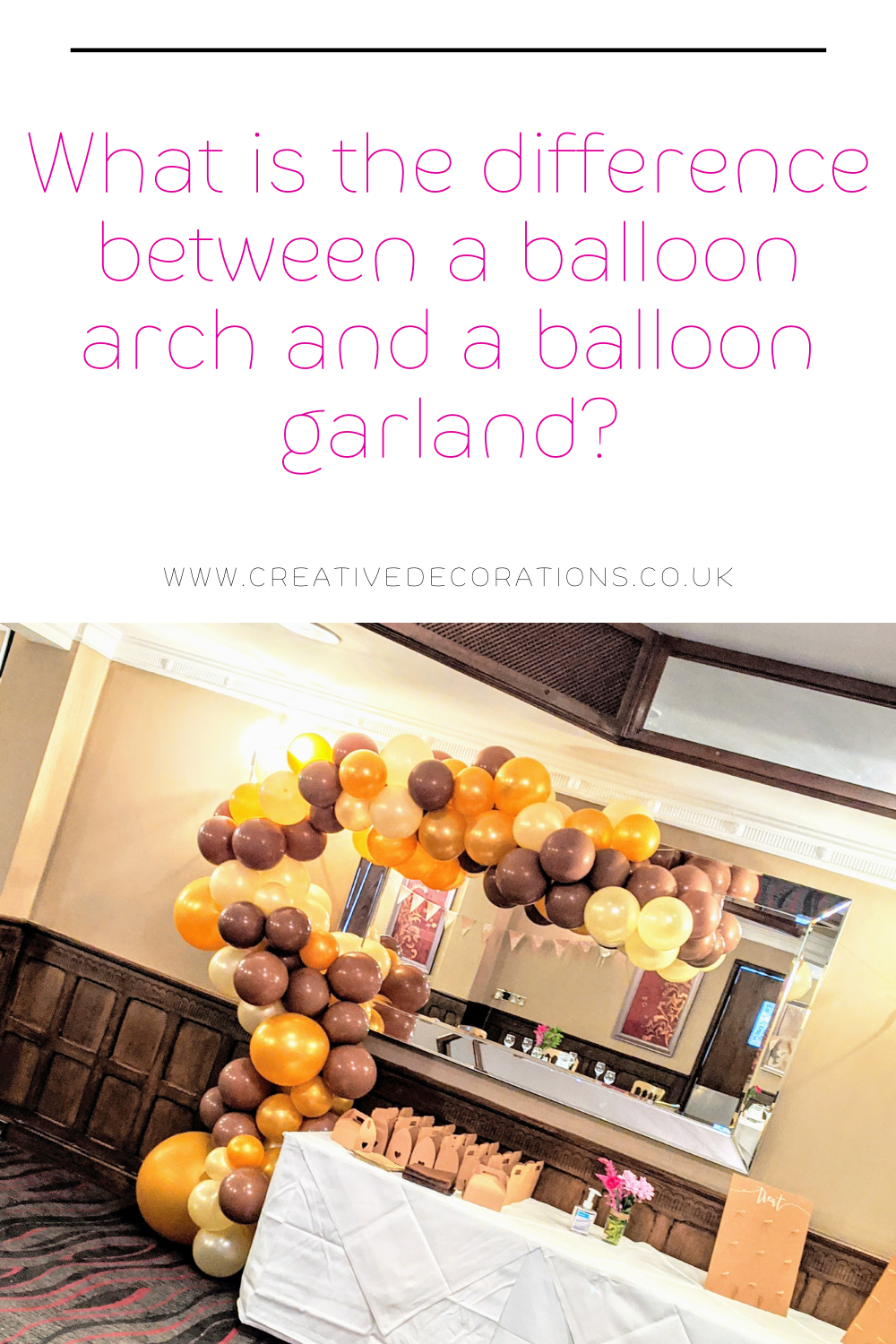 What is the difference between a balloon arch and a balloon garland?
Did you know, a balloon arch and a balloon garland are two completely different things?
A lot of people actually do think they are the same thing. And make the mistake of asking for a balloon arch, when in fact they are looking for a balloon garland.
So let me explain the difference…..
Balloon Arches
Balloon arches always need framework – (unless you are using helium). Whether you are having a half arch, a full outdoor arch or a small indoor table arch, they all have framework for support.
And this the reason you will be quoted anywhere between £100 – £500 for balloon arches. Because there are more costs to factor in. And depending on the arch the framework is completely different.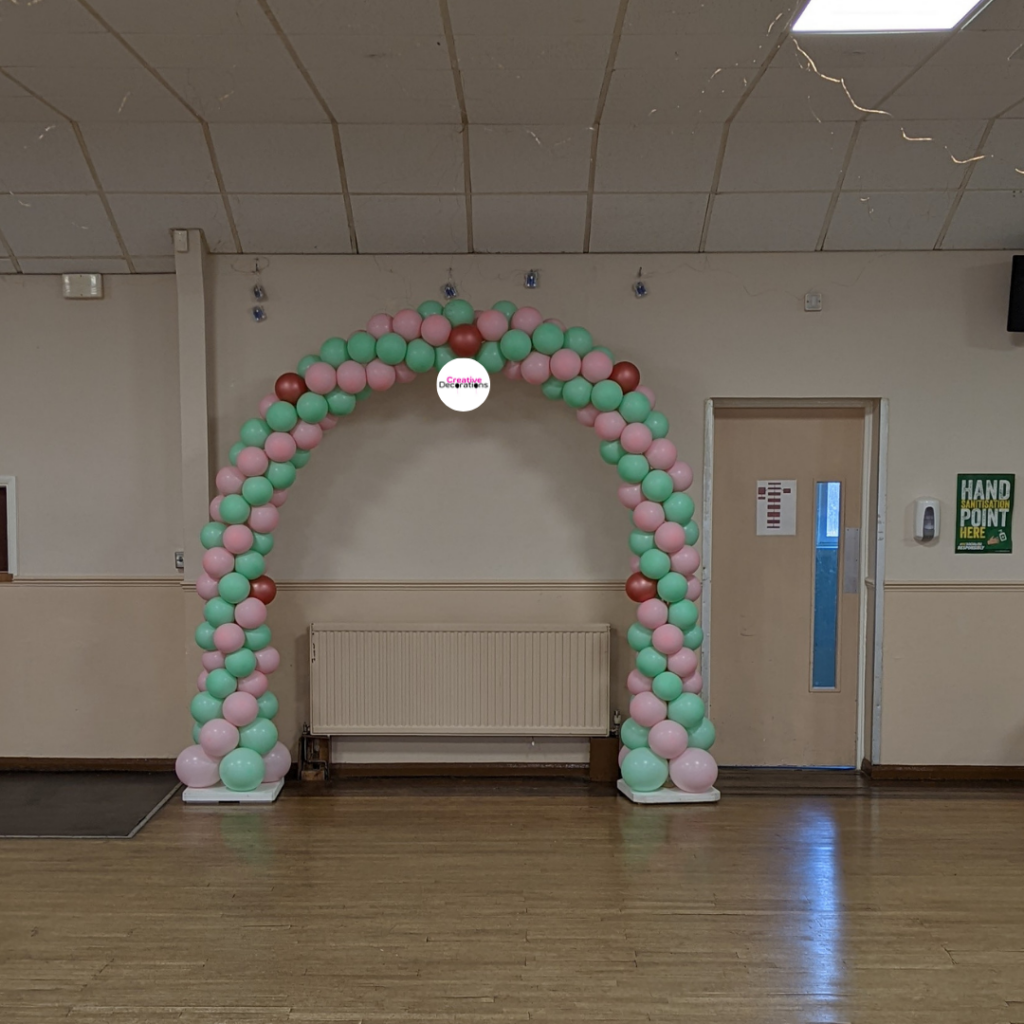 Another thing people don't realise that balloon pros like me can offer a whole variety of different balloon arches, if I get asked how much is a balloon arch? I send them over my pdf, which did have over 10 different designs on, when I used helium.
So, Remember if you want your balloons to look like any of the above images, you need to order a balloon arch.
Balloon Garlands
Unlike balloon arches, balloon garlands do not have any framework and always need to be attached to something. For example, hang them from beams, tie them to staircases, attach them to backdrops, suction cup them to windows or command hook them to walls.
Garlands are done in length, the longer you have you have them, the more you can shape them.
The balloon garland below was originally for outside, but the weather wasn't onside, so it had to be done inside, as you can see it was shaped in an arch shape. This is possible if you have a 9ft, 10ft or longer garland, BUT you need to be able to attach it to something for it to work. Some venues will have their own hooks you can use, marquees are easy to find a tie-on spot.
But some venues have a very strict policy of nothing can be attached, so if there no tie-on spots, there is no balloon garland, and this is where you will need to have a balloon arch, because you will need framework.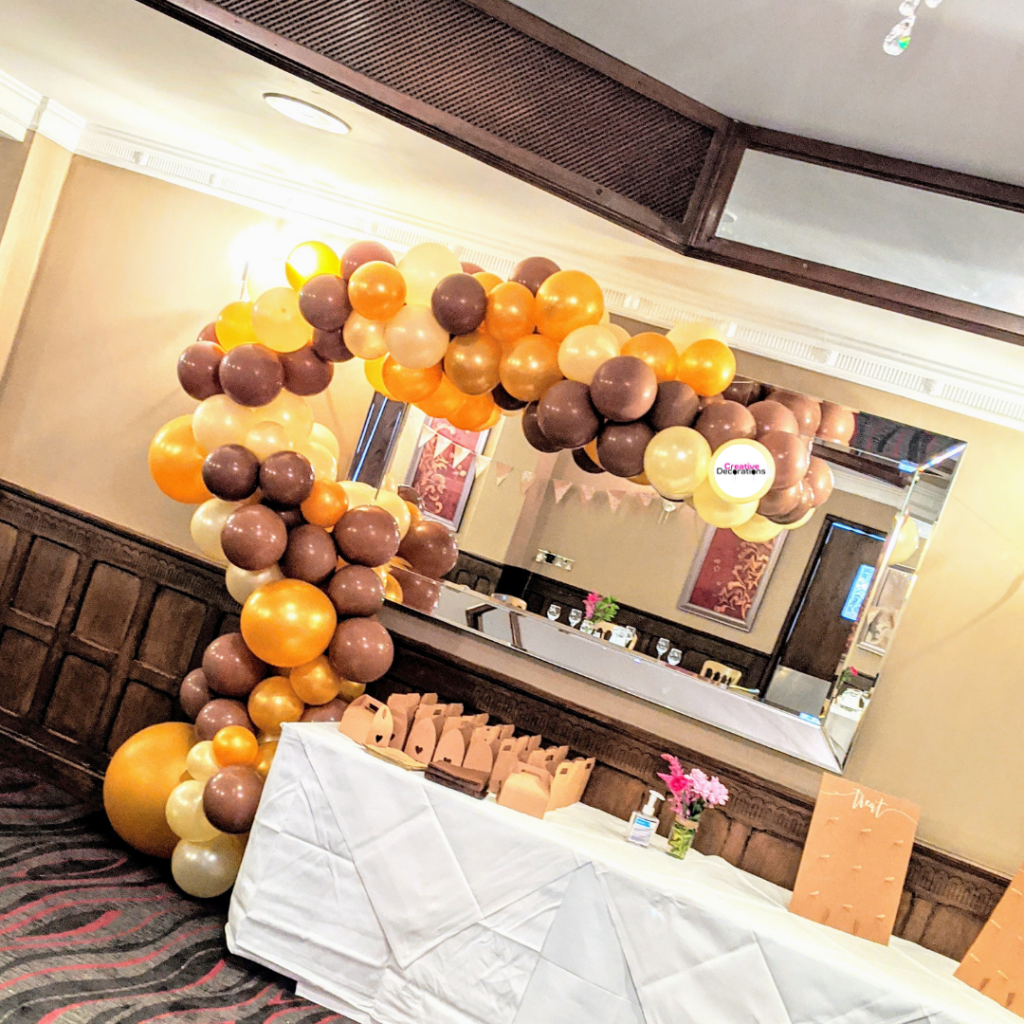 As garlands are just lengths of balloons, the pricing is very different to balloon arches most balloon pros charge between £15 – £20 per foot. But with everything, the more the details you want, the more it will cost. I also do grab & go garlands for click & collect and these work out a bit cheaper.
So, as you can see…
A balloon arch and a balloon garland are different and when it comes to enquiring about them, you do really need to know the difference.
Because if you want a 7ft garland and ask for a 7ft arch –
The pricing will be completely different
It won't be the look you want
The same if you ask for a garland but really want an arch.
I hope this has helped you to understand the difference between a balloon arch and a balloon garland and makes it easier for you knowing what you want when it comes to your balloon decor.
All of the above images are my own work, if you are in the Great Yarmouth / Norfolk area of the UK and are looking for balloon decor why not contact me and we can chat about your balloon decoration ideas.
Bye for now