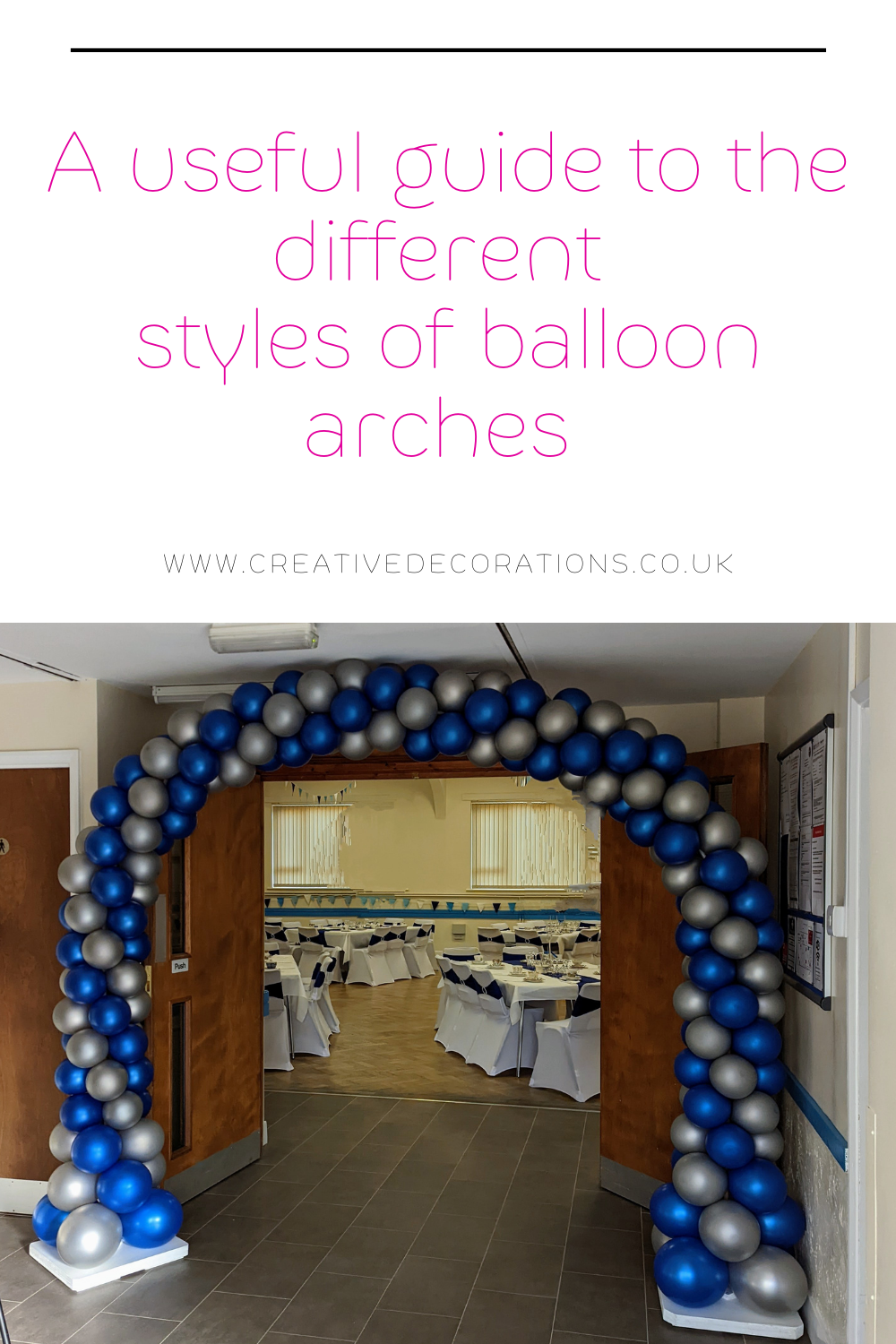 A useful guide to the different styles of balloon arches
This months blog follows on from my last blog –
What is the difference between a balloon arch & a balloon garland.
So you have decided you want a balloon arch for your special occasion.
But did you know there are quite a few different styles available?
This guide will show you the different styles of balloon arches that you can have.
1. A single helium balloon arch
These traditional balloon arches are helium filled and the most common when people think about balloon arches.
They are not really suitable for outdoors as they will blow around a lot.
Until further notice, I no longer supply these as all my work is now air filled.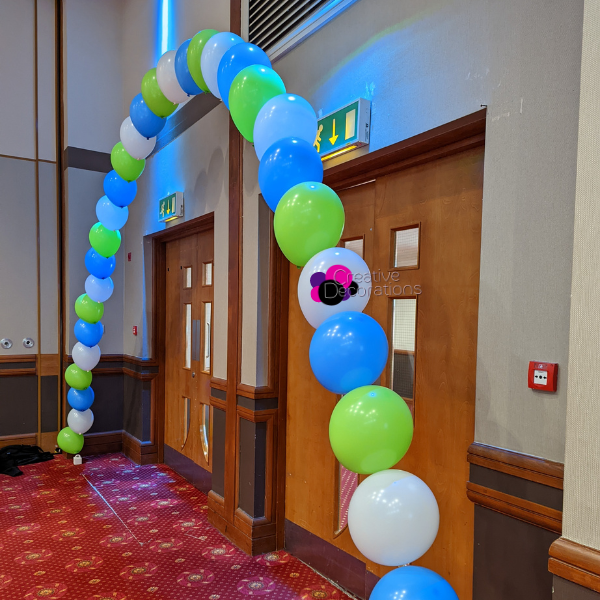 2. A Solid balloon arch
Suitable for indoor or outdoors.
These balloon arches come on framework, you can have a small one attached to a table or free standing.
This style of balloon arch can have various different patterns done with them. From a traditional spiral pattern, to blocked colours to the new "organic" look
3. Half Arches
A popular trend that started a few years ago – Half an arch.
Made up of various sized balloons giving an "organic"
This style of arch is again on framework and is built to your requirements, the most common size is around 6ft tall, but I have done taller.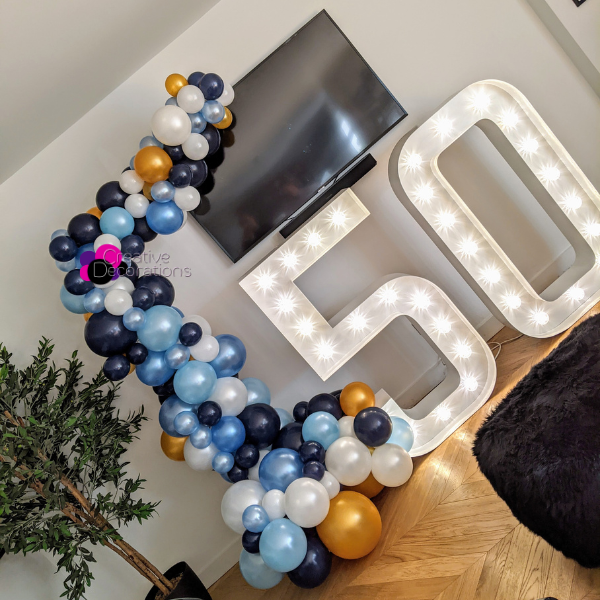 4. Themed Arches
These are just the same arches as above but with added extras to help them fit into a theme.
The superhero arch, just had the words POW ect added on.
The popcorn arch has an added popcorn box to one side of the arch – popular for circus and cinema themed events.
5. Linked Balloon Arch
This are different types of balloons which allows balloon professional to make different styles of balloon décor.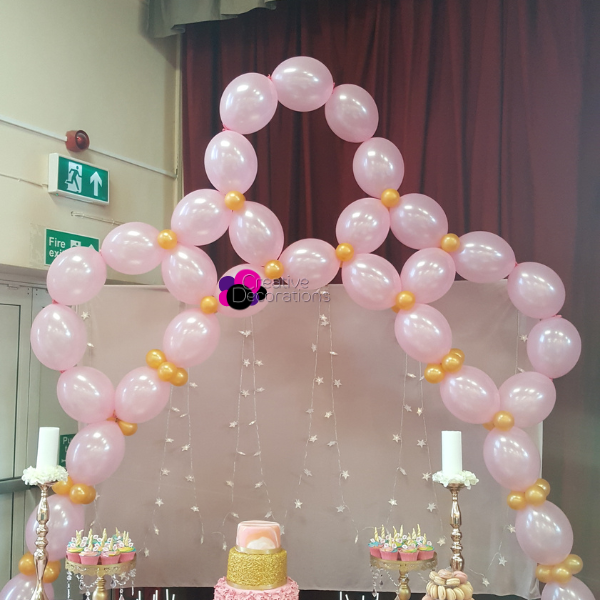 6. The Hoop
Not an arch as such, but I like to include it in my arch options. As it gives a similar effect if its behind a table.
I hope this has helped you realise the options when it comes to balloon arches, and hopefully it will help you not feel so overwhelmed when you get sent over all the options available if you ask for just a balloon arch.
All the images in this blog are my own work. if you are in the Great Yarmouth / Norfolk area of the UK and are looking for balloons for your wedding, party or event Contact me, so we can have a chat.