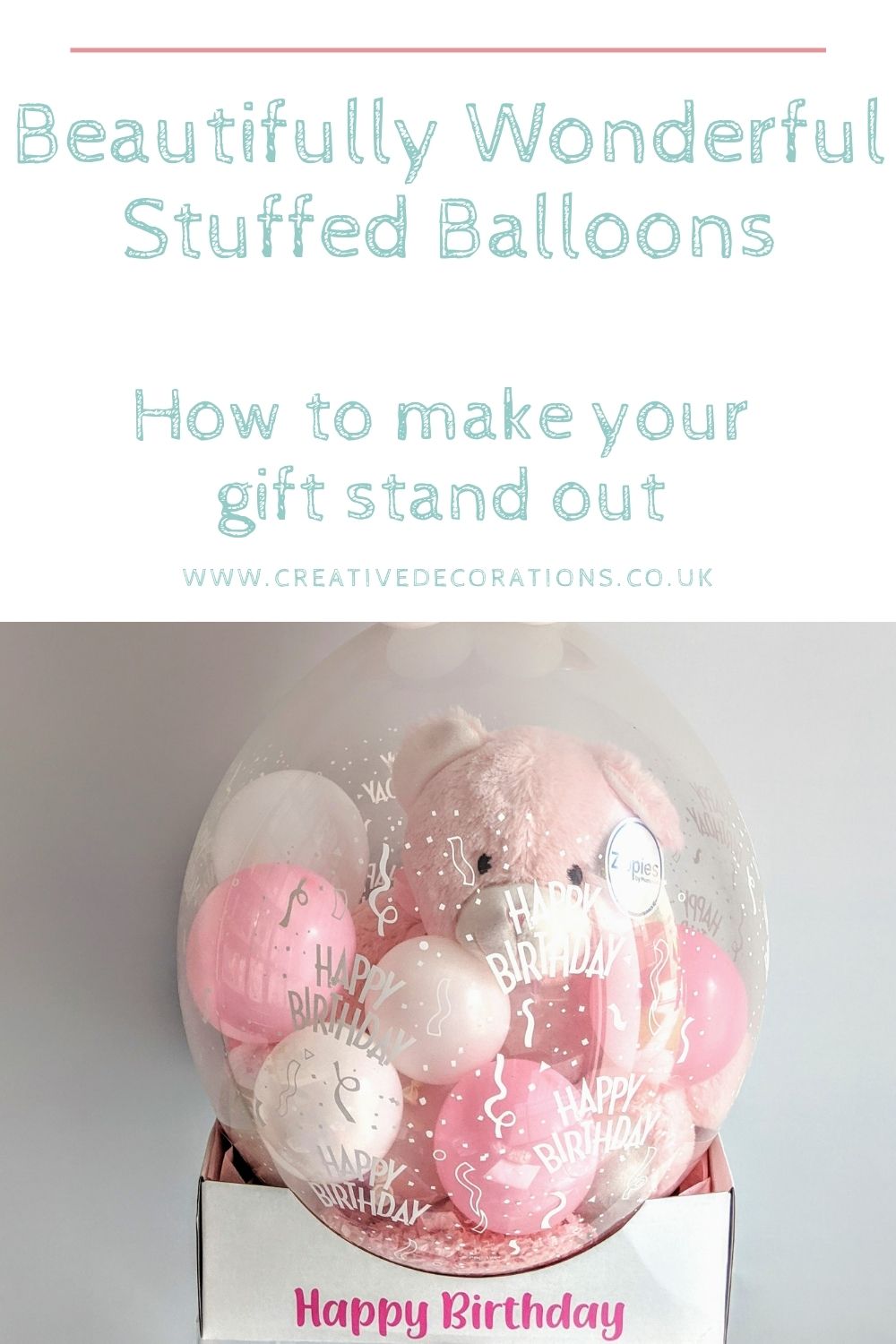 Beautifully Wonderful Stuffed balloons. How to make your gift stand out.
New to Creative Decorations – Stuffed balloons.
You may be thinking what are stuffed balloons?
Well its a balloon with gifts in it.
Stuffed balloons are perfect for any occasion and are suitable for the young and old.
From teddies, to sweets, to jewelry, they can all be displayed in a stuffed balloon. The recipient then has to POP the balloon to get their gift out.
And yes, I can put alcohol in there too.
Check out this video on my Facebook Page of this birthday gift being popped by the birthday girls daughter.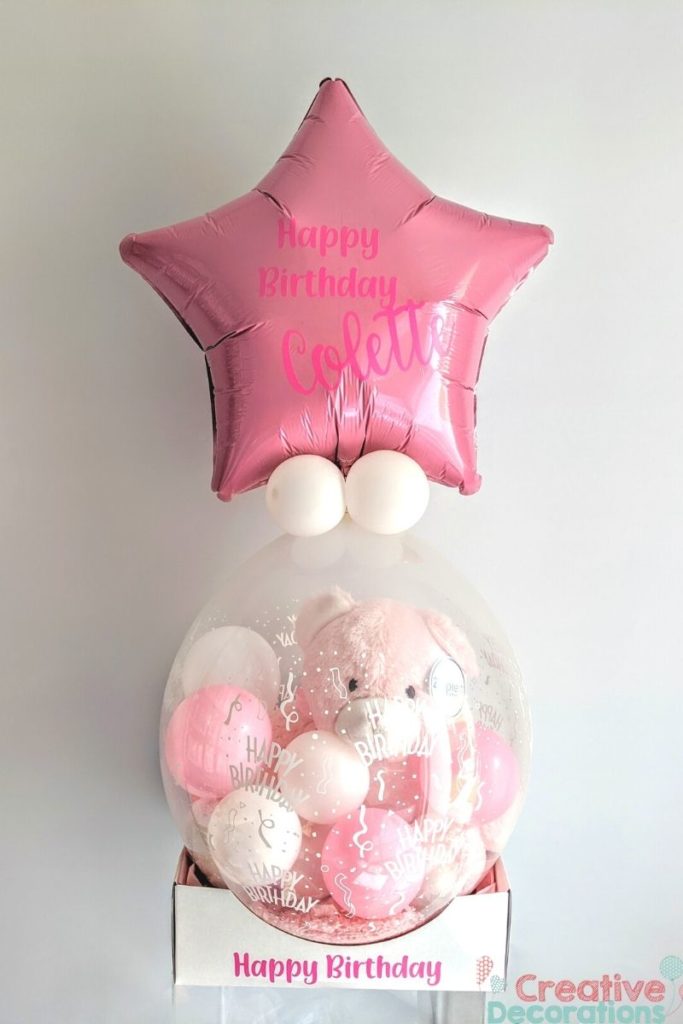 How does it work
All you need to do is, to bring me your gifts and I do all the rest. Its just a different way of wrapping your presents. There is a size limit on what I can do though, nothing to big, or it wont be able to fit in.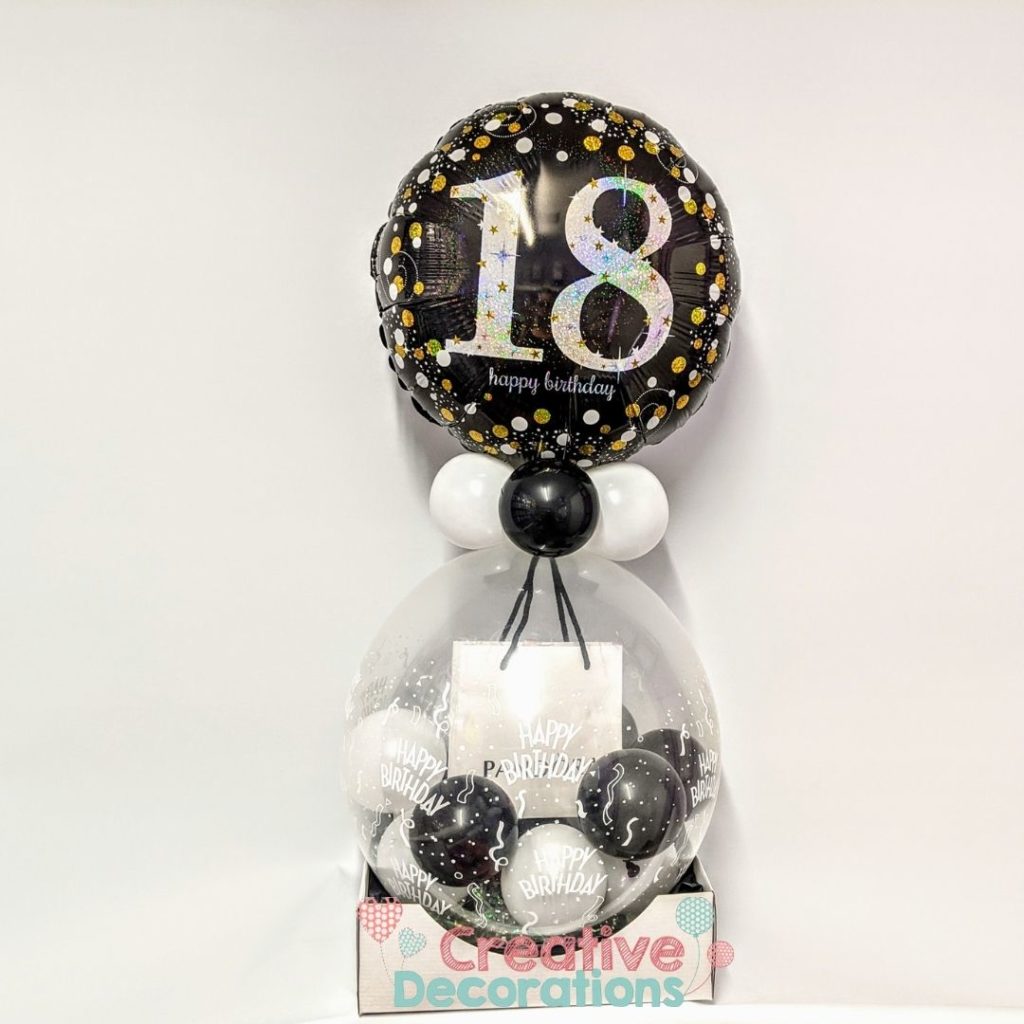 Having said that, I do supply a few different items for these balloons. Personalised teddies and personalised baby items. Who I get from the wonderful Sarah at Little Makes By Me. We have teamed up on a few different items to give you some great package deals. And we are currently chatting about what we can do together for Christmas!!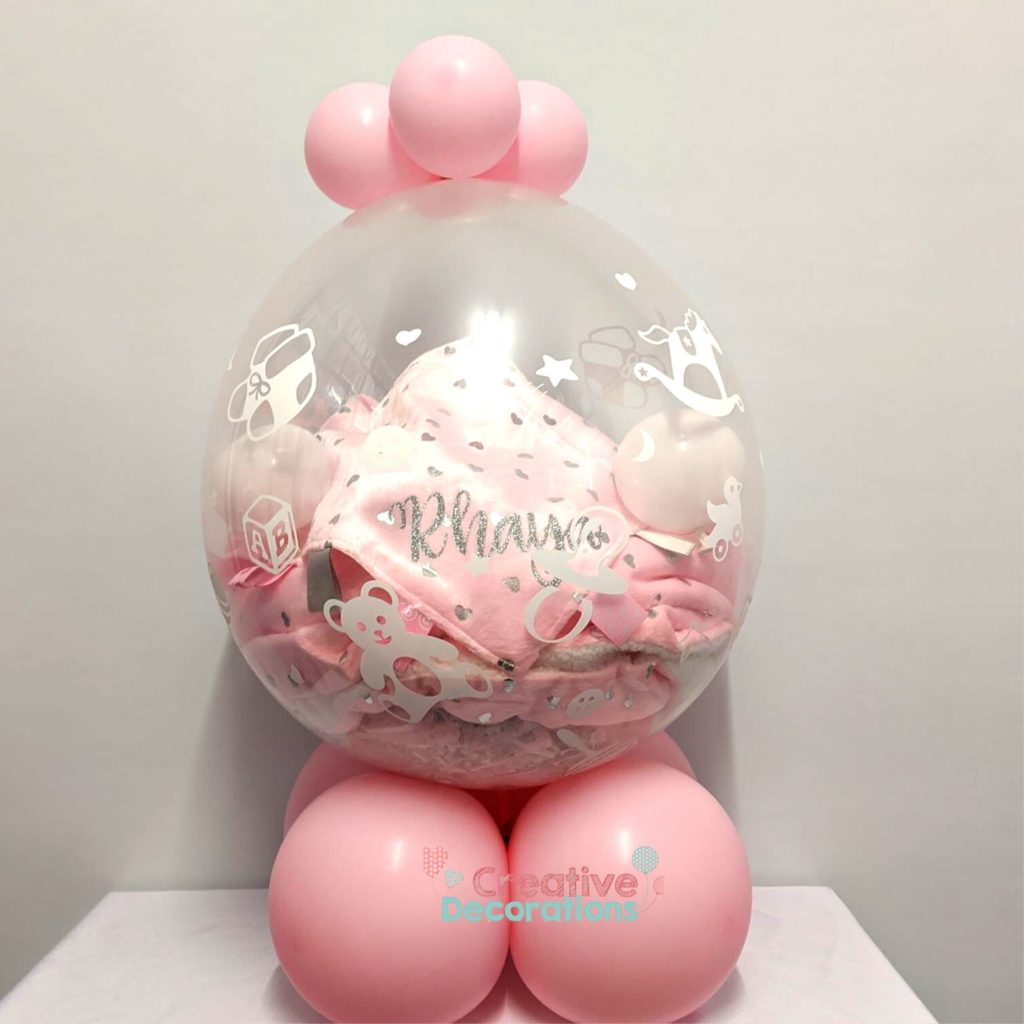 The above shows a personalised set – A blanket, a bid and a comforter. A perfect gift to take to a baby shower or to give to a new mum.
Stuffed Balloons are also the way that annoying little man can arrive at the beginning of December. These will be available to pre order soon.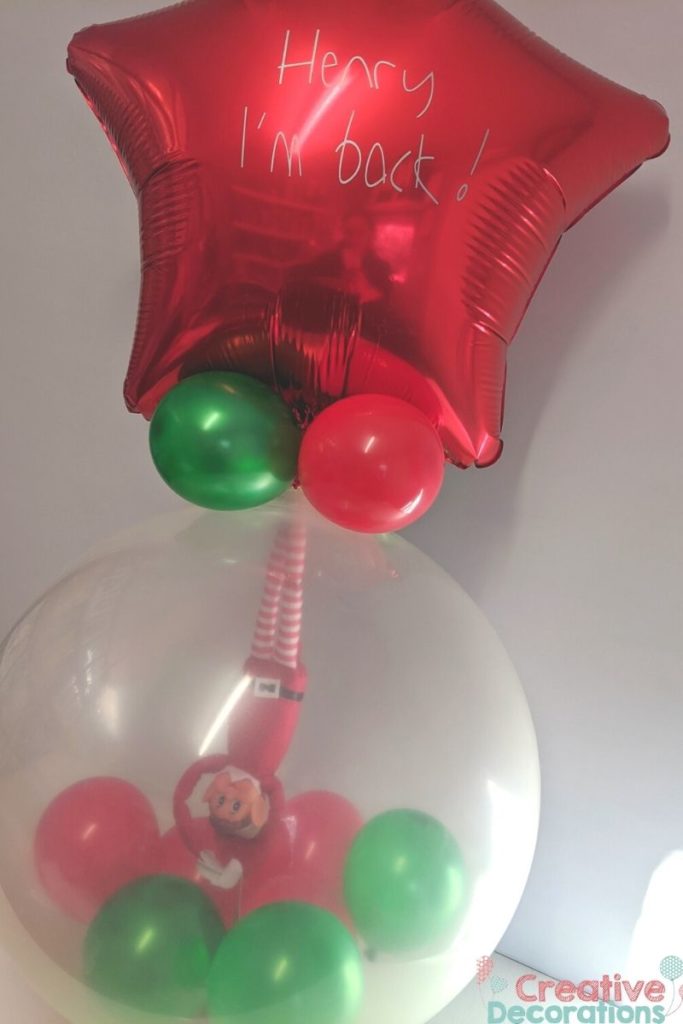 Would you like to get the gifts you have bought someone put in a stuffed balloon? Or are you interested in some personalised gifts to put into a balloon?
You can also choose to have your balloons personalised.
Contact me here, so we can chat about what you have in mind.
Until next time,