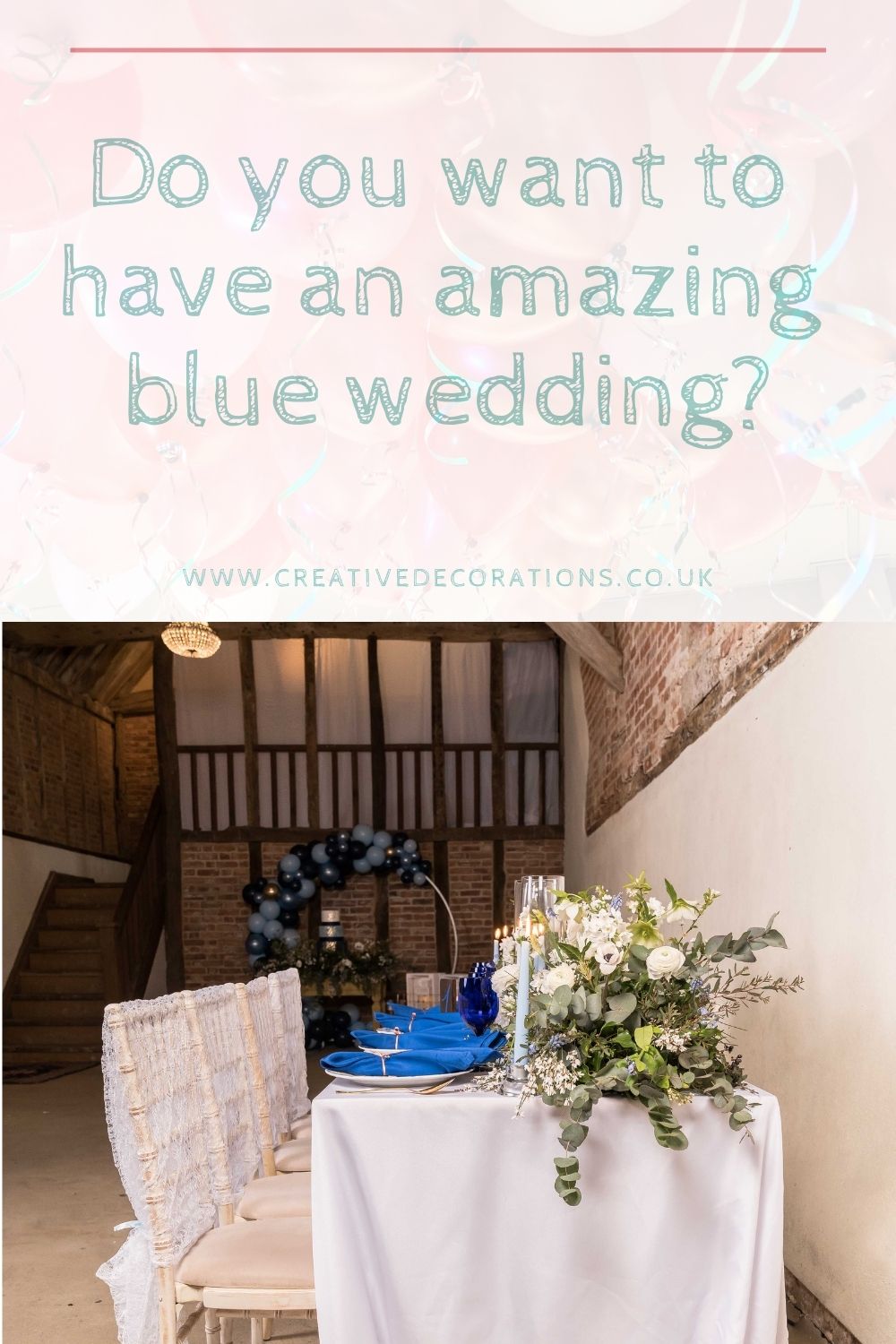 Do you want to have an amazing blue wedding?
Blue is becoming more and more popular as a wedding colour scheme.
When pantone announced it as its colour for 2020 I know lots of people got excited.
As did Mel from Mel's Cakes and bakes who organised this shoot.
From blue balloons, to a blue cake, a blue suit to blue candles, there is so much you can do if you want a blue wedding and we had it all.
Mel wanted to go for a mix of dark and light blues with a hint of gold.
So this is what I did with my balloons.
We had decided on a Demi arch – a half arch organic style – on my hoop framework. I used a mixture of Navy, pastel blue and azure blue balloons and added in a few gold chrome balloons.
Later throughout the shoot we attached the lets eat cake sign from Sparkling event hire to the hoop.
Toni from Glamavan even added blue glitter to the bride
Keshell came with her mobile bar and added blue bunting
I think you can see that there is much available if you want to have a blue wedding.
I hope this has given you lots of inspiration for your special day.
Please contact me if you would like to discuss your wedding day balloons.
Supplier Links
As featured in