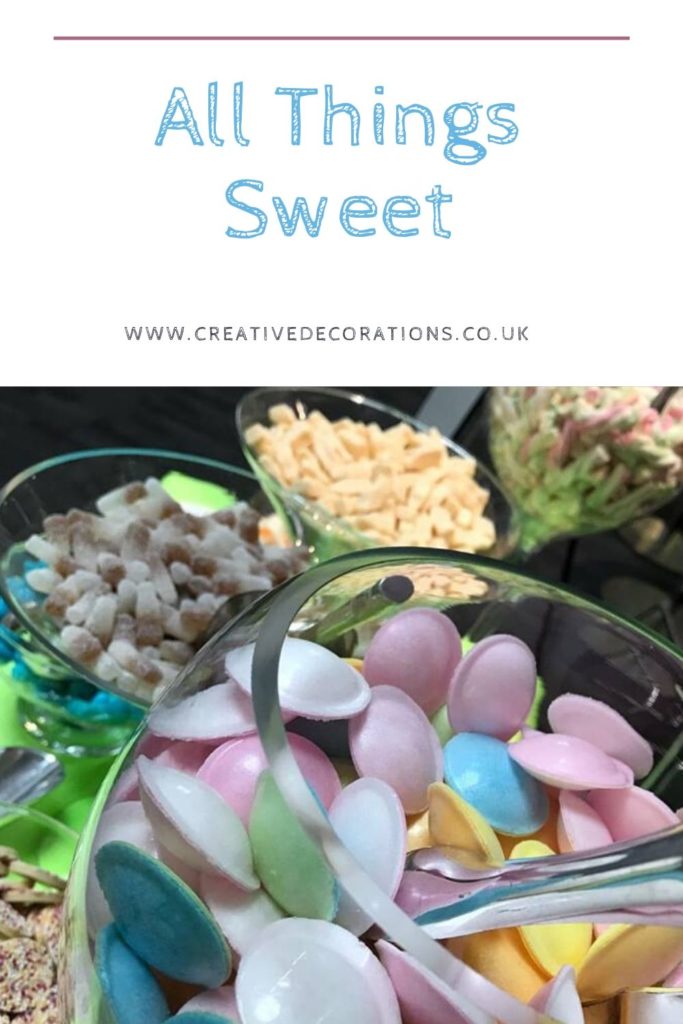 Sweets are still a firm favorite at weddings, parties and events and it doesn't show any sign of slowing! It's a great way to surprise your guests and is ideal for Weddings, Parties, Christenings & Corporate Events. My All things sweet range is guaranteed to have your guests full of excitement!
Sweet Carts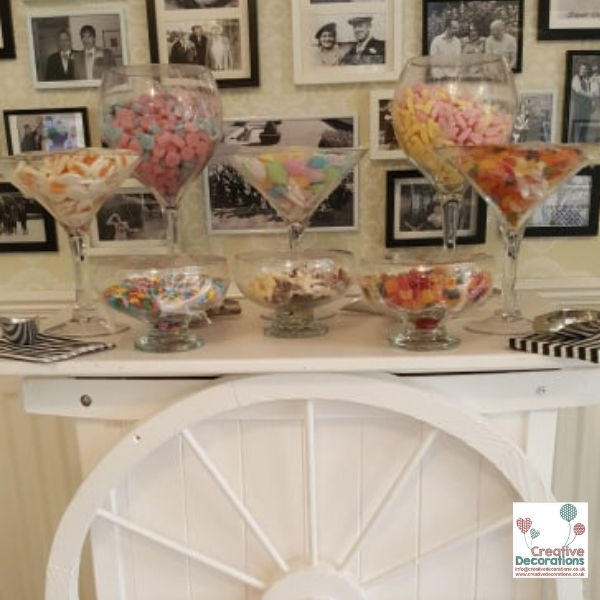 My Cart includes full set-up, decorations to match your colour scheme, jars and vases (we have a range of different vases available for our Sweet Cart. Some are glass and some are plastic. The plastic vases are perfect for children's parties as you don't have to worry about glass breakages), scoop bags and collection after the event.
Each Cart is individually tailored to suit your requirements, and you can pick and choose from all your favourite sweets. We can provide just about any type of sweet that you can remember from your childhood…. from retro to colour co-ordinated!
Sweet Cones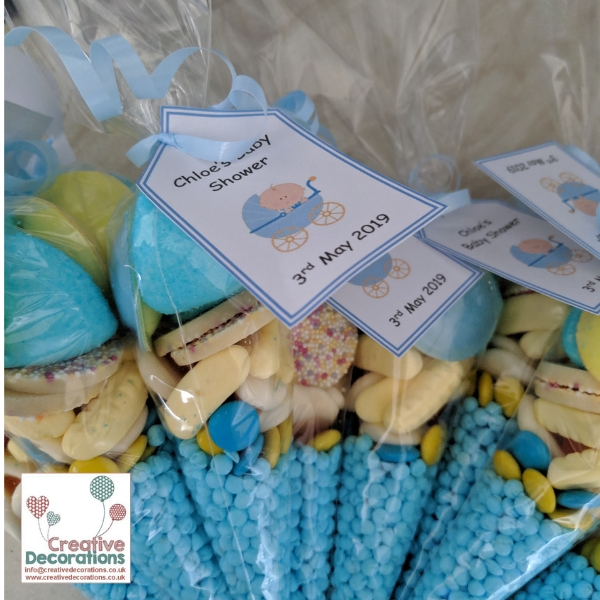 which are fantastic for children's parties! Instead of party bags, give your guests a Cone to go home with. Filled with delicious sweets, they are always a hit with the kids and something different.
They also make great wedding favours and baby shower favours. You can add on personalised tags, add names or dates. If you are using the cones for a baby shower, I can colour theme the sweets blue or pink.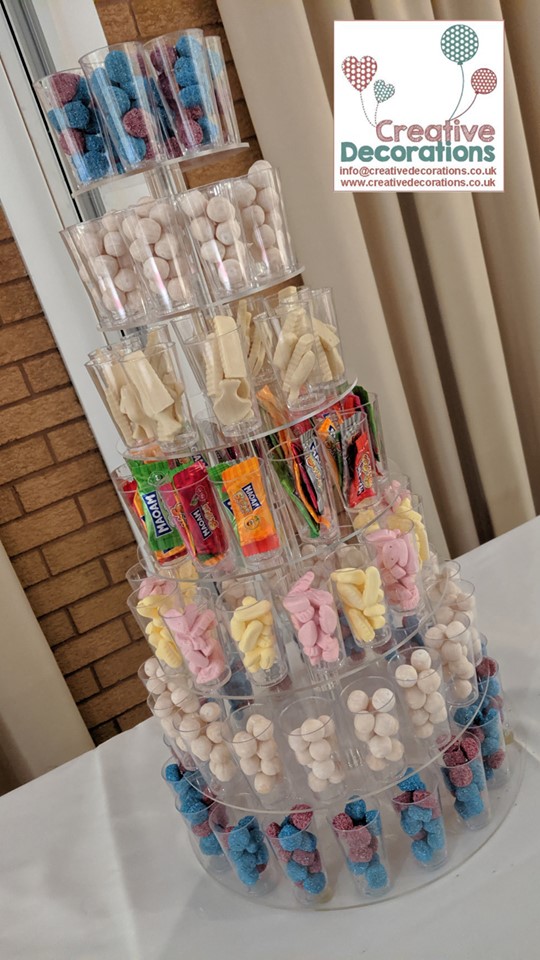 Sweet Tower
and Candy Castle are also available to hire and are sure to create that WOW factor. Whatever you choose to fill it with, our Tower and Candy Castle are sure to cause a ripple of excitement through your guests, as they admire and salivate at the display of chocolatey treats and sugary sweets!
Vegetarian sweets are also available! I can cater for everyone and every event.
Contact me today to discuss your event details and see what we can do for you!
Until next time,
Helen