No Helium? No Problem!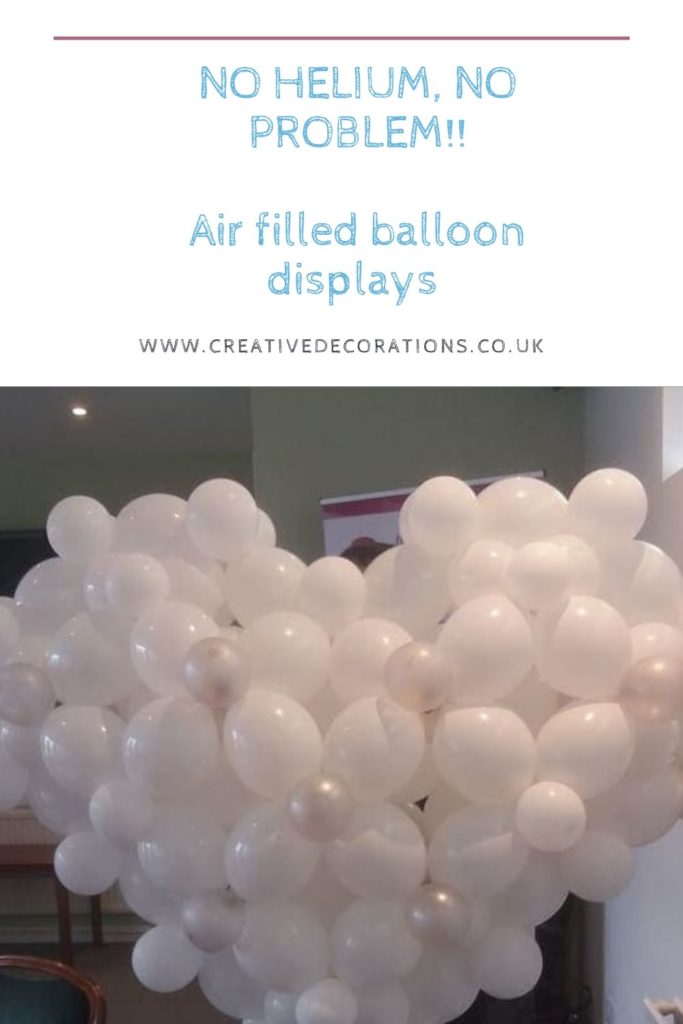 Of course, Creative Decorations believe that no party is complete without a balloon. As far as I am concerned one single balloon can create a party and look amazing! Balloons are a staple of every party, but some venues say no to helium balloons!
If your venue has given you a big fat NO, do not fret! I have some awesome alternatives here for you. It turns out, there's a lot you can do with balloons, even without helium. So here are my favourite air filled balloons for you to ensure your party still looks just as fabulous!
Balloon Arches:
Air filled balloon arches bring the WOW factor to every event I have done them for and are a great addition to any party or wedding. Whether you choose them to be at the entrance or as part of the feature on the cake table. Simply let me know your colour scheme and let me do all the hard work for you.
Balloon Walls: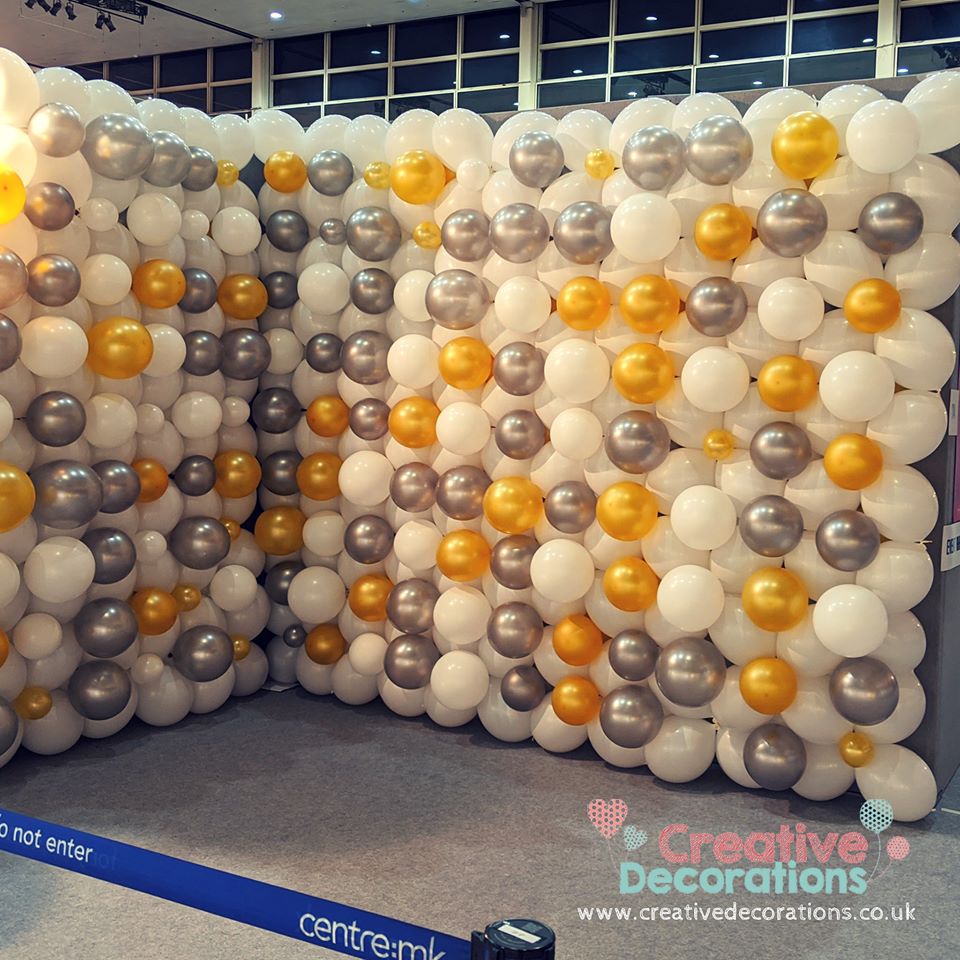 What better backdrop for your evening photobooth than a balloon wall! These look fab in different colours and really create a perfect 'selfie' moment for your guests.
Balloon Centrepieces: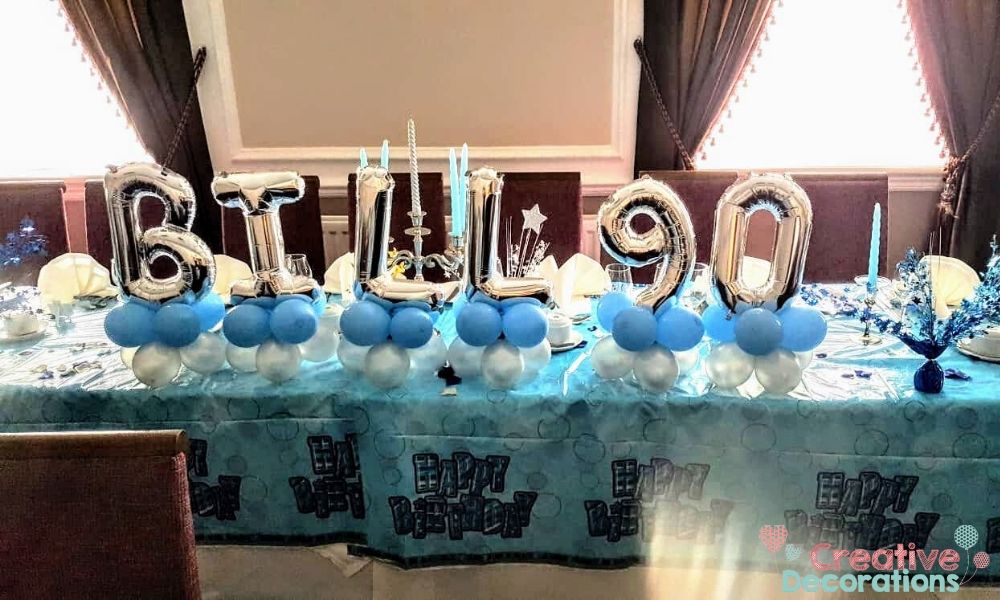 These always look really cool. We can create just about anything for you! Balloon topiary tree's look great and are different to your normal centerpieces. Your guests will be impressed with how lovely these look at your event.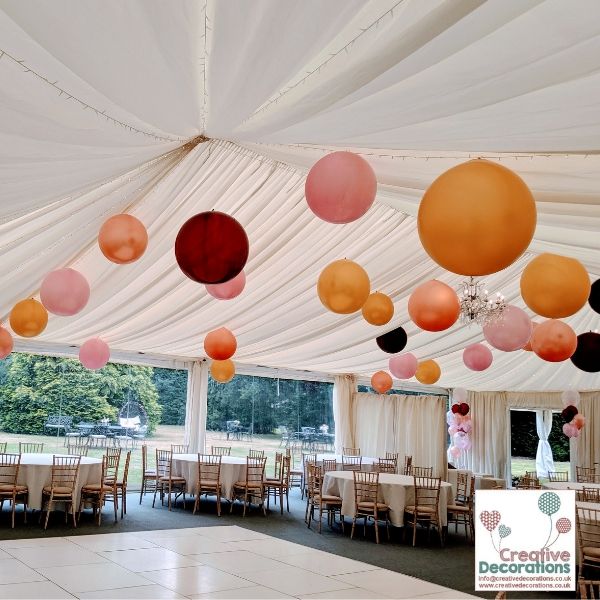 Hanging balloons:
There is no reason why you can't have air filled balloons attached to the ceiling, and this can be done easily without helium and still looks great.
Attach to the walls:
This works great for balloon letters to spell out a name or phrase. Maybe to go behind the new 'Mr & Mrs' at your wedding meal, or to spell out 'Dance' next to the dancefloor. The possibilities are endless and there are almost no restrictions.
Balloon Garlands:
Balloon garlands are so simple to create and look beautiful. This is a really good way to use balloons, even in an outdoor setting as they won't blow away!
We hope this shows you that you do not need helium to decorate your venue and create a beautiful looking space for your event. So, for your next event consider one of these air filled balloon decorating ideas! if you need more inspiration, head over to my Pinterest board
Until next time
Helen