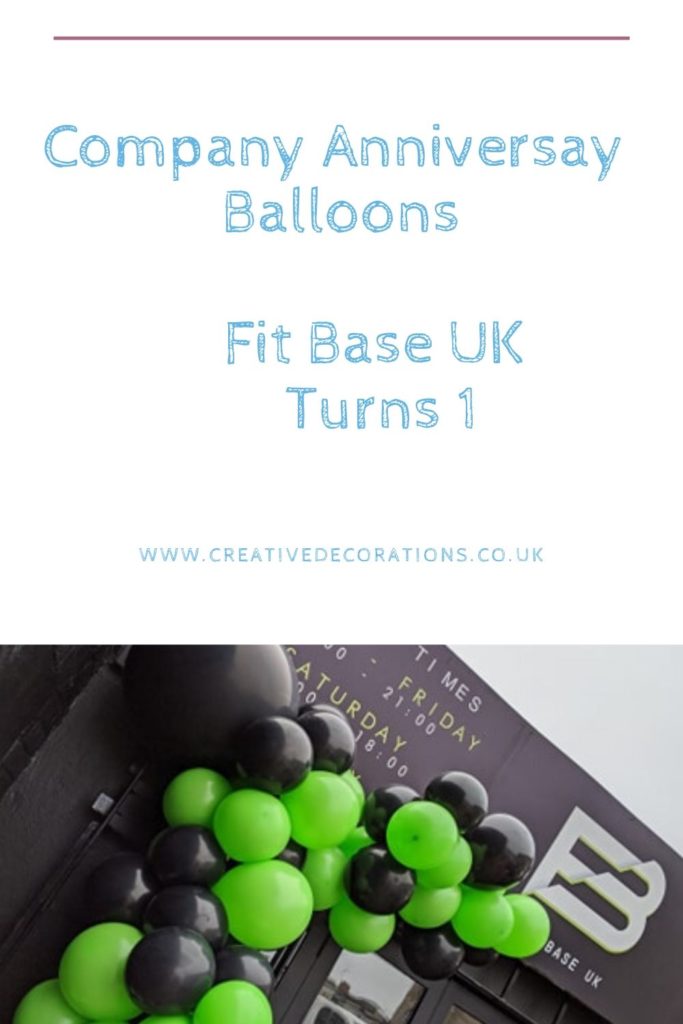 A Company anniversary / birthday is a big reason to celebrate. Whether you are celebrating your first year or your 100th year – yes I have decorated for a business celebrating its 100th year!!
Whatever stage you are with your business, make a point of celebrating your company anniversary and hold a special event.
Fit Base UK Gym Turns 1
On Saturday the 7th of March Fit base uk gym in Dunstable had their first birthday. They had lots of fun things planned for the day, there was even cake and I was asked to provide them with balloon décor, to help with the celebrations.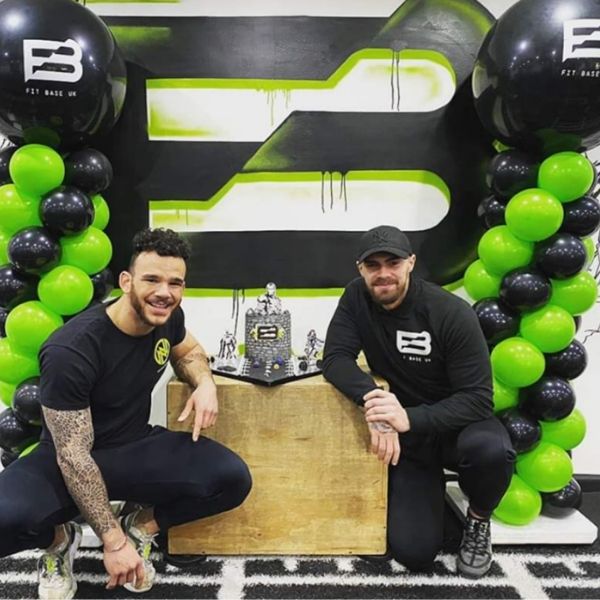 I met up with Nathan at the gym to see what space there was and showed him a few different ideas that he could have.
The decisions were made to have an outdoor organic arch over the main entrance and some pillars dotted around the gym area.
All the balloons needed to be lime green and black to match Fit base uk's branding.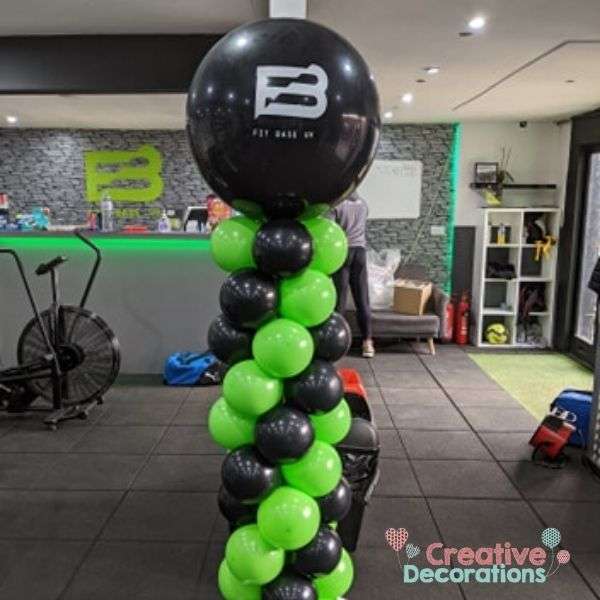 There were 3 balloon pillars, 2 of them were placed either side of the cake to make a feature area and one was placed the other side of the room.
I decided to do big round balloons as toppers for the pillars, as I felt these fitted in better with the look of the gym. I also put the Fit Base uk's logo onto them.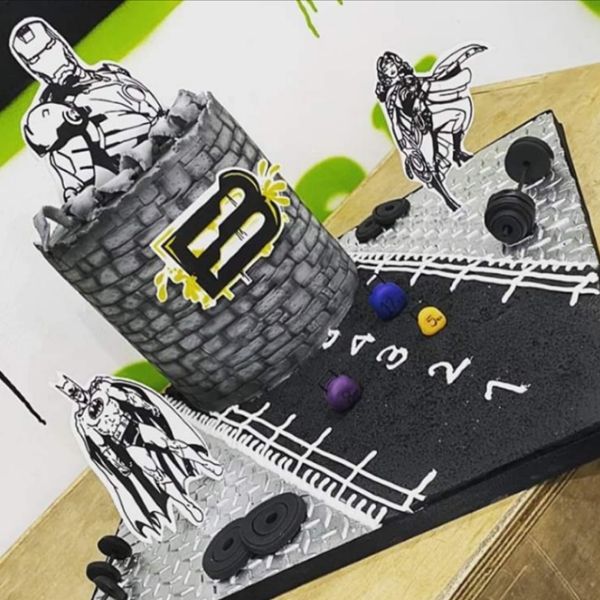 The cake was made from Creme de la cakes who are also based in Dunstable. She made a mini replica of the gym, it looked fabulous!!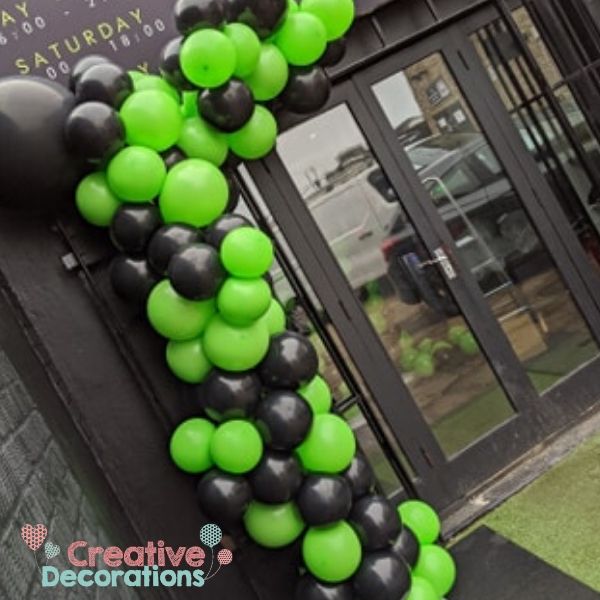 The organic demi arch outside was a mixture of all different sized latex balloons, that was the first thing people noticed as they approached the gym.
Do you need balloons for your company celebration, get in touch and we can chat about different ideas
Until next time