Read all about Catriona's & Roberts Blue & Red wedding day.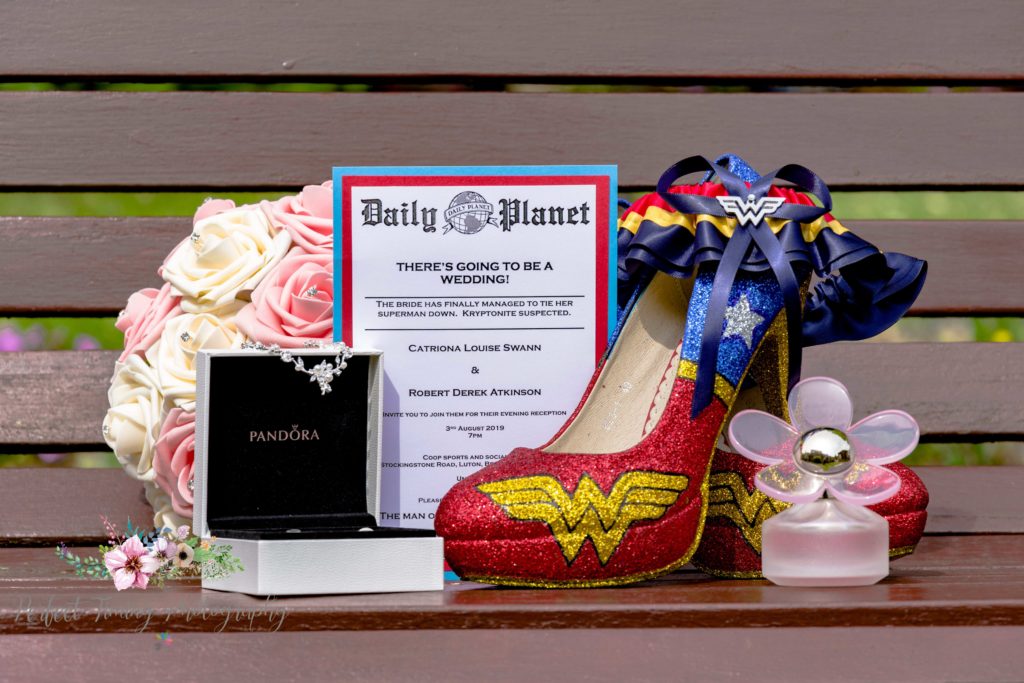 Catriona & Robert wanted to add a fun to their wedding day and chose to have a superhero themed wedding.
From the grooms bow tie to the brides garter every little detail had a nod to a superhero.
Whether they were from Marvel or DC legends, they were included.
Room Décor
After the church service in Streatley, the wedding reception was held at The co op club in Luton.
With the help from Catriona's sister they made their own table centrepieces. Each one featured a different colour that went along with that superhero.
Everything else was then kept to blue & red which matched the guest's invitations.
I alternated the blue & red chair bows, which I set up the previous day with help from Vikki from your wedding friend.
It is sometimes so much easier and less stressful if you can get into your venue the day before. It is always worth asking.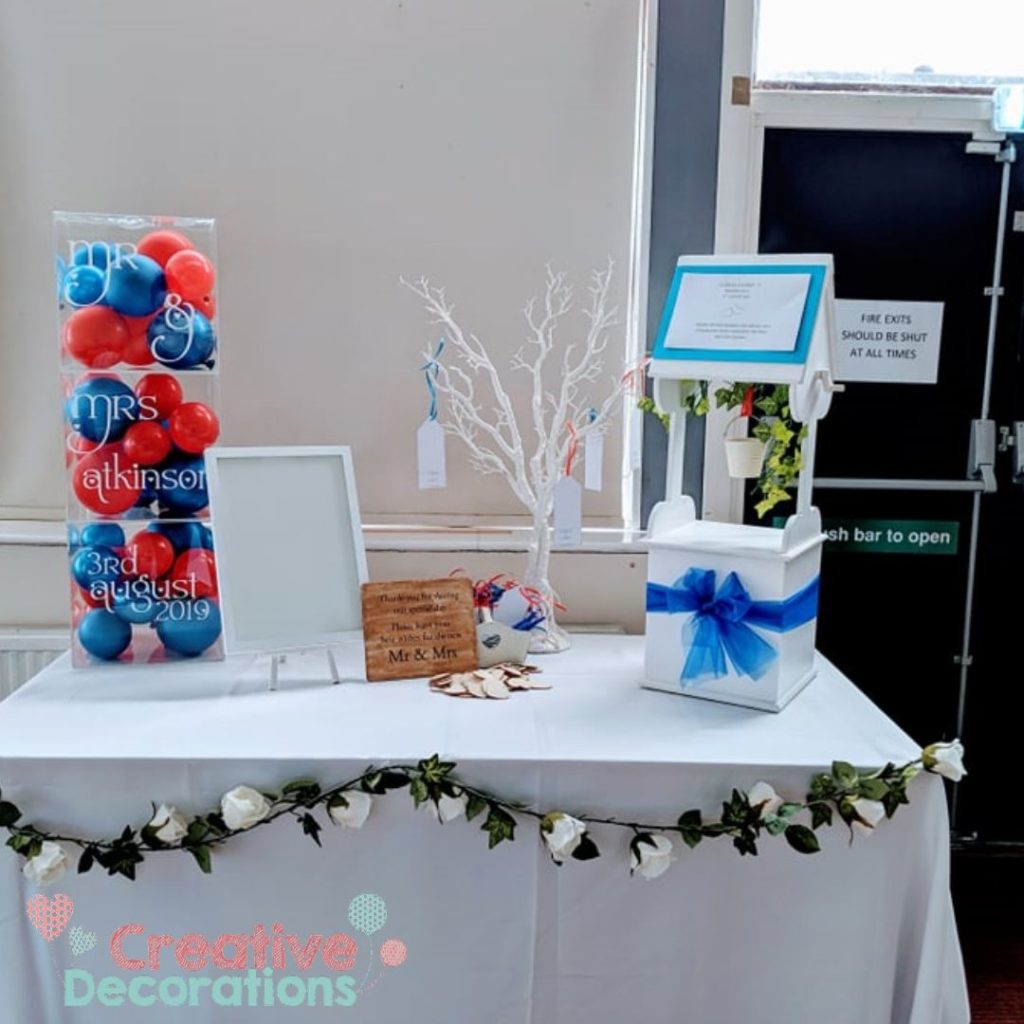 Their exploding first dance balloon contained a mixture of blue & red balloons with red confetti and the top table balloon display was also a mixture of both colours.
I set up a table with a wishing well, wishing tree and personalised balloon blocks, again these contained a mixture of blue and red balloons with blue details added to the wishing well.
Catriona & Robert also booked my sweet cart, this also had blue details added to it. They decided on family favourite sweets and also gave me a list of sweets they didn't like, so I wouldn't include them.
Other local suppliers who helped make Catriona & Roberts special day –
Venue – Co -op Club Luton
Wedding Décor – Creative Decorations
Wedding Photographer – Perfect timing Photography
Evening Dj – K&P Events